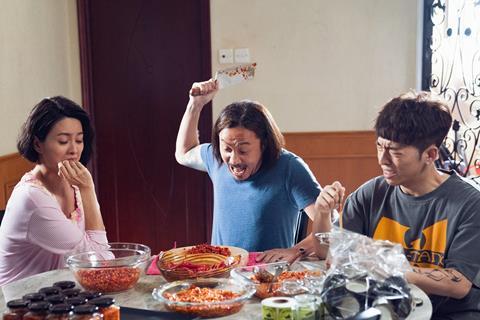 Korean comedy drama 'Perhaps Love' and Coba Cheng's Hong Kong family comedy Chilli Laugh Story took home the audience awards at New York Asian Film Festival (NYAFF), which wrapped its 20th edition on July 31.
Chilli Laugh Story was a box office hit in Hong Kong cinemas, having beaten out Thor: Love And Thunder, and screened in the Next/Now strand during the festival's 17-day run.
Other NYAFF winners included Janchivdorj Sengedorj's Mongolian coming-of-age comedy The Sales Girl, which took the Uncaged award for best feature given to a title that deserves wider international recognition.
Starring newcomer Bayartsetseg Bayangerel, The Sales Girl follows a college coed whose new job at a sex shop takes her on a journey of self-discovery.
Special mentions went to filmmaker Jigme Tringley for technical achievement in his Chinese mystery-thriller One In Four, and to actor Yao for his performance as twin brothers in Singaporean director Ken Kwek's LGBTQ+-themed social drama #LookAtMe.