Swedish director Göran Hugo Olsson directs project with SFI backing.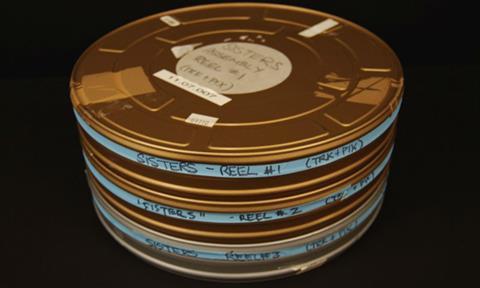 Göran Hugo Olsson (The Black Power Mixtape 1967-1975) is working on the feature documentary That Summer, centred on artist Peter Beard and his family of friends, who formed an enormously influential and vibrant creative community in Montauk, Long Island in the 1970s.
The film includes extraordinary footage from a project Beard initiated with Lee Radziwill about her relatives, the Beales of Grey Gardens, predating by years their depiction in the landmark Albert Maysles film Grey Gardens.
Andy Warhol also features in That Summer, and shot some of the newly unearthed footage, as did director Jonas Mekas, with additional cinematography by Maysles and Vincent Fremont.
Olsson and Swedish production company Story join production companies Louverture Films, Thunderbolt Ranch and Final Cut for Real on the project. Tobias Janson, Joslyn Barnes, Nejma Beard and Signe Byrge Sørensen serve as producers, with Beard serving as executive producer alongside Andrea Barron, Susan Rockefeller, Danny Glover and Tony Tabatznik.
Cinetic Media handles North American sales.
The film received $205,000 backing from the Swedish Film Institute's latest round of funding.
Other projects backed by the SFI include Tinker Tailor Soldier Spy director Tomas Alfredson's 10-minute film collage Bergman Reliquarium, which is part of the Bergman Revisited project to mark the master's centenary in 2018. His short is described as "a pop video attempting to connect Bergman's various works by borrowing, mirroring, cropping, replicating and caricaturing."
She Monkeys director Lisa Aschan is inspired by Bergman's The Silence for her new short God Is Silent.
Features receiving funding include Solsidan (English title yet to be confirmed), the big-screen adaptation of a popular comedy TV series set in a Swedish resort town, directed by Felix and Måns Herngren (The 101-Year-Old Man Who Skipped Out on the Bill and Disappeared). Ted Kjellsson will direct family space adventure Alone In Space; Manuel Concha will direct crime drama Blind Alley.
Other Swedish production and co-productions backed include Lone Scherfig's Danish-Swedish co-production Secrets From The Russian Tea Room, set in New York; Pernille Fischer Christensen's Astrid Lindgren story Young Astrid; and documentary Prison Sisters, about two women released from prison in Afghanistan.