The Glasgow-born actor announced during an interview on BBC Radio 2 that he will quit the show at the end of the year.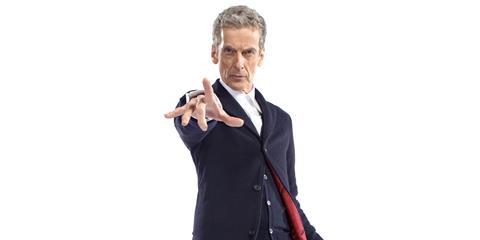 The Glasgow-born actor will conclude his run as the 12th iteration of the Time Lord during a live Christmas special on BBC One.
"I feel sad, I love Doctor Who, it's a fantastic programme to work on," said Capaldi, 58, who assumed the role in 2013.
"I can't praise the people I work with more highly, but I have always been someone that did a lot of different things. I've never done one job for three years."
In the interview with Jo Whiley, Capaldi made it clear he was not finished with the role quite yet and expressed his appreciation for the fans.
"To the viewers and fans whose endless creativity, generosity and inclusiveness points to a brighter future ahead, I can't thank everyone enough. It's been cosmic," he said.
"I'm still Doctor Who. I've got a lot to do. We're doing epic stuff. I'm not done yet."
The timing of Capaldi's departure is in line with that of showrunner Steven Moffat, who is also stepping down after the current series wraps up.
In a statement issued by the BBC Moffat said, "Like Peter, I'm facing up to leaving the best job I'll ever have, but knowing I do so in the company of the best, and kindest and cleverest of men, makes the saddest of endings a little sweeter. But hey, it's a long way from over. Peter's amazing, fiery, turbulent Doctor is still fighting the good fight, and his greatest adventures are yet to come."
Capaldi first appeared in Doctor Who in 2008, playing Roman merchant Lucius Caecilius in the episode The Fires Of Pompeii.
He will return as Doctor Who for 12 episodes in April.