Biographical film about Sergei Eisenstein was Golden Bear nominated last year.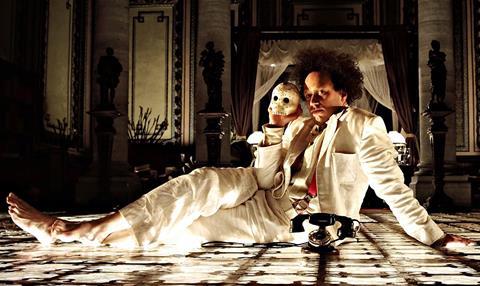 Independent British distributor Axiom Films has set an April 15 UK theatrical release for Peter Greenaway's Golden Bear-nominated film about revered Soviet filmmaker Sergei Eisenstein.
Eisenstein In Guanajuato chronicles the director travelling to Guanajuato in Mexico in 1931 to shoot his feature Que Viva Mexico. While there, he falls in love with his guide.
Elmer Bäck (Where Once We Walked) stars as Eisenstein, alongside Luis Alberti (The Golden Dream) and Maya Zapata (Bordertown).
Lisa Owen, Stelio Savante, Rasmus Slatis & Jakob Öhrman are also among the cast.
Strand Releasing handled the title's US theatrical, which began on Feb 5.
The film premiered at the Berlinale in 2015 where Greenaway was nominated for a Golden Bear.