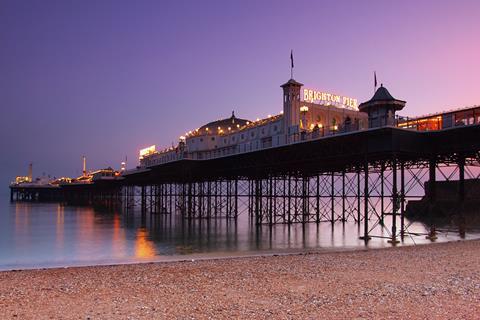 A feature film version of Steven Berkoff's play Brighton Beach Scumbags is in the works from CK Films and UK financier Red Rock Entertainment.
Stephen Cookson is directing and also adapted the play.
Co-produced by Peter Keegan with Patricia Rybarczyk as Line Producer, CK will be collaborating with Red Rock, Lipsync Productions and private equity.
The film stars Phil Davis (Vera Drake, Notes On A Scandal) and Larry Lamb (The Hatton Garden Job) as two husbands on a first trip to Brighton with their wives for 30 years, who find it is not the idyll they'd remembered. It explores the difficulties of communication across boundaries of class, gender and sexual orientation.
The film will be retitled 'Brighton'. Berkoff commented of his characters: "we might call them yobs and laugh at their Neanderthal struggles with existence, but within there is an awful sadness as they try to claw happiness out of their day."