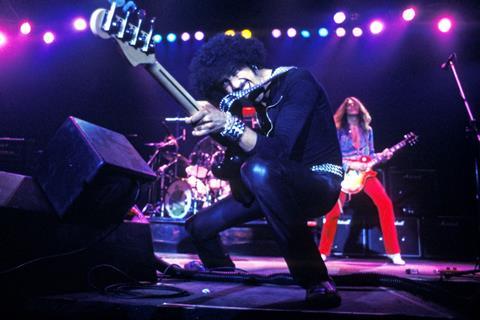 Ireland's Break Out Pictures has acquired the rights to Phil Lynott documentary Songs For While I'm Away and will release it in Irish cinemas this autumn.
Directed by Emer Reynolds, whose credits include The Farthest, the film will tell the story of how a young black boy from 1950s working-class Dublin became one of the world's most iconic rock stars. London-based Eagle Rock Entertainment, which specialises in music documentaries and concert films, is handling international sales.
As lead singer of Thin Lizzy, Lynott and his group enjoyed international success and Reynolds' documentary tells his story largely through the words of the performer himself. The film also focuses on many of his best-known songs.
"As always, we are incredibly proud of our dad and we loved having the opportunity to look at the man behind the music with this film," said Lynott's daughters Sarah Lynott and Cathleen Howard-Lynott.
Established in 2019, Break Out Pictures' previous releases include Sophie Hyde's Animals and A Dog Called Money, a creative collaboration between musician PJ Harvey and filmmaker Seamus Murphy.
Phil Lynott: Songs For While I'm Away is produced by Universal Music's Globe Production with backing from Screen Ireland. It is produced by Alan Maher and John Wallace for Cowtown Pictures and Peter Worsley for Eagle Rock Films.