First season starring Geoffrey Rush as Einstein ended on Tuesday night.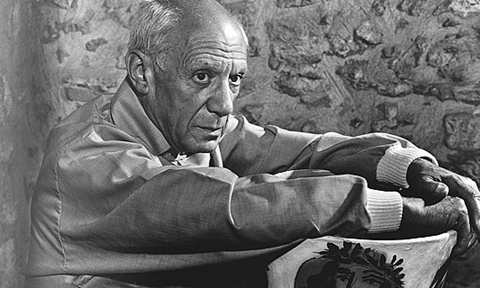 National Geographic announced on Wednesday the second season of its scripted anthology series Genius will chronicle the life and work of Spanish painter Pablo Picasso.
The new season from Fox 21 Television Studios is expected to commence shooting later this summer in time for a 2018 debut. Casting will get underway shortly.
Brian Grazer and Ron Howard's Imagine Entertainment is once again on board as executive producer alongside Madison Wells Media's OddLot Entertainment and EUE/Sokolow.
National Geographic said more than 45 million people worldwide watched the first season, the company's best-performing new series.
In a call with reporters on Wednesday morning, executive producer Howard said the new episodes would explore what drove the iconic 20th century Spanish painter and pioneer of Cubism.
Howard said he and returning showrunner Ken Biller had considered many brilliant minds to be the focus of the second season and promised a female genius would take centre stage in a future season. He called Picasso "a trailblazer who left a profound artistic and cultural impact on the world."
"Season one has been a fantastic experience for all of us, and we owe a big debt to Courteney, Carolyn and the Nat Geo team for being such great partners," Bert Salke, president of Fox 21 Television Studios, said. "Picasso is arguably one of the most influential artists of the last century with a life story almost too fantastic to be reality. It's the perfect next chapter for Ron, Brian, Ken and this franchise."