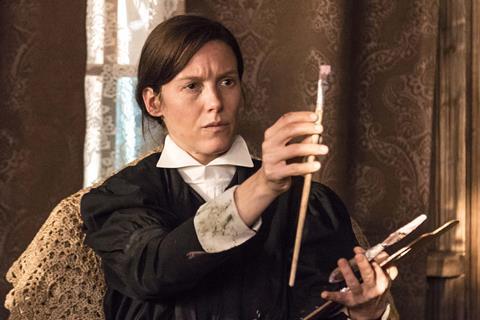 Picture Tree International has boarded sales for Antti Jokinen's Finnish drama Helene.
Picture Tree plans to screen the film for buyers at Goteborg's Nordic Film Market and at Berlin's European Film Market, with a festival premiere coming later in 2020. The film was previously touted as a work in progress in Haugesund in August 2019.
The biopic is about Helene Schjerfbeck, a Finnish painter who lived a quiet life in the countryside with her elderly mother. The film covers her life from 1915-1923, when an art dealer discovers her impressive collection of paintings and wants to organise a solo exhibition, and at the same time, she falls in love with a younger man named Einar Reuter.
Director Antti J. Jokinen, whose credits include The Resident and Purge, has been preparing to make the film for more than five years. He said, "Whilst doing my research, I discovered a strong, uncompromising, funny and honest artist. Meaning Helene was the perfect character for a dramatic movie."
Jokinen wrote the script with Marko Leino, based on the novel Helene by Raquel Liehu.
Laura Birn (Purge, Game Of Thrones) plays Helene and spent six months studying art to prepare for the role.
The cast also includes Johannes Holopainen (The Unknown Soldier), Eero Aho (The Unknown Soldier), and Jarkko Lahti (The Happiest Day In The Life Of Olli Maki).
Mikko Tenhunen produces for Finland Cinematic.
The Finnish Film Foundation financed $890,000 (€800,000) of the film's $2.5m (€2.3m) budget. Backers also include The Estonian Film Institute (Estonia's Stellar Film co-produces), YLE, Nordisk Film and the Jane & Aatos Erkko Foundation.
Germany-based Picture Tree has recently taken on a number of Nordic titles, including Venice selection Beware Of Children, which will screen in Goteborg's Nordic Competition; and Swedish musical A Piece Of My Heart, which has racked up more than 300,000 admissions in Sweden so far.