EXCLUSIVE: Release date set for gross-out comedy executive produced by Tim League and Ben Wheatley.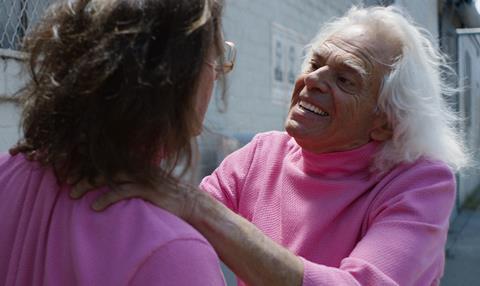 Jim Hosking's off-kilter comedy debut The Greasy Strangler has been acquired for the UK by Picturehouse Entertainment, the distribution arm of Picturehouse Cinemas.
Picturehouse has set a UK release date of October 7.
The deal was negotiated by George Hamilton, sales executive at international sales agent Protagonist Pictures.
The film debuted in the Midnight strand of Sundance Film Festival in January and played at Sundance Film Festival London this past weekend.
Co-written by Hosking and Toby Harvard, who previously co-wrote The ABCs Of Death 2 anthology segment G Is For Grandad, the film is produced by Daniel Noah, Josh C Waller, Elijah Wood (The Lord Of The Rings), Andy Starke (Kill List) and Ant Timpson (Turbo Kid), and executive produced by Tim League of Drafthouse Films and director Ben Wheatley (High-Rise).
The film centres on Ronnie, who runs a disco walking tour with his son, Brayden. After an attractive woman takes the tour, it begins a competition between father and son for her love. It also signals the arrival of an oily strangler who stalks the streets at night.
Cast includes Michael St Michaels, Sky Elobar and Elizabeth De Razzo.
The Greasy Strangler is a co-production from SpectreVision, Drafthouse, Rook Films and Timpson Films with backing from the BFI and Madman Entertainment.