The 18th Puchon International Fantastic Film Festival (PiFan) announced its line-up today with Maximilian Erlenwein's German thriller Stereo [pictured] as the opening film.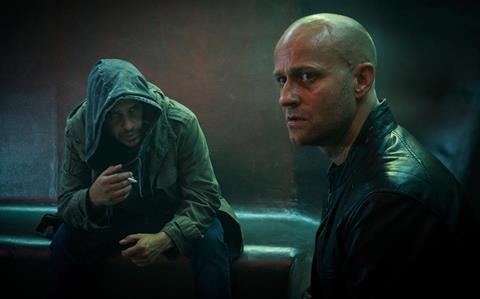 Stereo received its world premiere in the Berlinale Panorama section in February but will recieve its Asian premiere at PiFan.
The festival's closing film will be the world premiere of Korean director Kwon Lee's sophomore feature My Ordinary Love Story, featuring popular stars Song Sae-byeok and Kang Ye-won.
"My Ordinary Love Story starts off as a humorous romantic comedy and later transforms into a horror mystery," said chief programmer Jangwan Pyeon, describing it and the opening film as representative of the PiFan's focus on more "complex genre films" this year.
The festival will screen 210 films from 47 countries with 43 world premieres and 20 international premieres. It will run July 17-27 with the closing ceremony on July 25 and encore screenings on the last two days.
Competition titles
The Puchon Choice: Feature competition section of 12 titles includes the world premiere of James Leong's sci-fi surveillance thriller Camera. The Singapore-Hong-Kong-China co-production participated in PiFan's Network of Asian Fantastic Films (NAFF) project market in 2010 where it won the Puchon Award.
Detroit Metal City director Toshio Lee's high school sci-fi Time Trip App from Japan will also receive its world premiere in the competition section.
International premieres in Puchon Choice include Leste Chen's supernatural mystery from China, The Great Hypnotist, and Kulp Kaljareuk's supernatural mystery from Thailand, Hong Hoon.
World Fantastic
The World Fantastic Cinema section will feature works from established and up-and-coming notables from around the world.
The line-up includes the world premiere of Evangeline, a 2012 NAFF project selection, directed by Canada-based Karen Lam. Her Inspiria is also in this year's project market selection.
Malaysian director Woo Ming Jin's KL Zombie and Filipino director Ato Bautista's Gemini are amongst the world and international premieres.
The Vision Express section includes the international premieres of Brunei martial arts coming-of-age film Yasmine and director Yukisada Isao's The Round Table from Japan.
Special showcases include The Great Kaiju, Godzilla 60 Years - featuring seven Godzilla films starting with the 1954 Honda Ishiro original; Blood Window to Latin America – focusing on genre films from the continent; a showcase of shorts co-produced between the Korea National University of Arts and Beijing Film Academy over ten years, and a retrospective on Tinto Brass - Crossing The Boundary Between Eroticism And Perversion.
PiFan will also screen classics such as King Hu's Dragon Inn, Tobe Hooper's The Texas Chainsaw Massacre and Poltergeist.
In addition to previously announced line-ups, the 7th NAFF announced the It Project 2014 jury will include Michael Favelle, CEO of Odin's Eye Entertainment (Australia), along with Hiromi Aihara, president of Be Wiz, Inc. (Japan) and Romeo Noh, CEO Wellmade Film (Korea).
The NAFF Fantastic Film School will have lecturers including producers Mike Macari and Tim Kwok as well as a masterclass from director Wayne Wang.
Puchon Choice: Feature line-up
(title/country/director)
The Babadook (Australia) Jennifer Kent
Camera (Singapore-Hong-Kong-China) James Leong
The Dark Valley (Austria-Germany) Andreas Prochaska
Darkness By Day (Argentina) Martin Desalvo
Dark Snow 2: Red vs. Dead (Norway) Tommy Wirkola
The Great Hypnotist (China) Leste Chen
Hong Hoon (Thailand) Kulp Kaljareuk
Jack Strong (Poland) Wladyslaw Pasikowski
The Midnight After (Hong Kong-China) Fruit Chan
Open Windows (France-Spain-US) Nacho Vilgalondo
Time Trip App (Japan) Toshio Lee
When Animals Dream (Denmark) Jonas Alexander Arnby