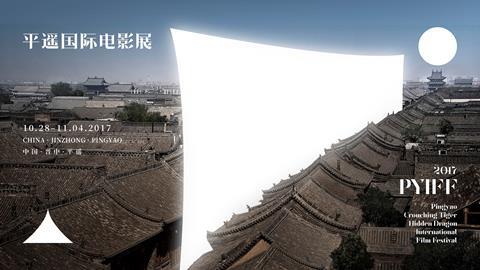 The first Pingyao Crouching Tiger Hidden Dragon International Film Festival (PYIFF) has changed dates and will now be held October 28-November 4.
Launched by Chinese auteur Jia Zhangke, with Marco Mueller as artistic director, the new event was originally slated to run October 19-26. The organisers said they had concerns that China's National Day holidays, which this year run October 1-8, could slow down preparations. This year, the annual holiday also incorporates China's Mid-Autumn Festival and is running slightly longer than usual.
The first edition of the festival will be held in the ancient Chinese city of Pingyao where a 1,500-seat open-air arena is being built for the event.
The organisers also announced the appointment of a ten-member advisory board comprising industry heavyweights such as Feng Xiaogang, Johnnie To, Walter Salles, Aleksandr Sokurov, Olivier Père, Anurag Kashyap, James Schamus, Roger Garcia, Alexander Rodnyansky and Tony Cao. In addition, Chinese actress Fan Bingbing has been appointed as ambassador for the inaugural edition.
"PYIFF aims to be an innovative and beneficial balancing act, that will introduce international filmmakers and film genres to young Chinese audiences and new Chinese films and filmmakers to the world," said Mueller.