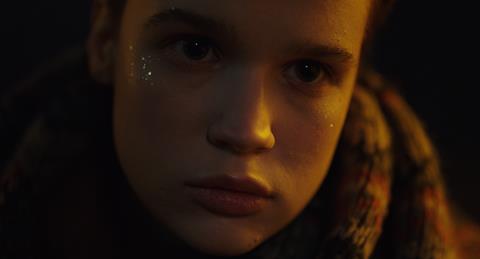 Berlin-based Pluto Film has picked up international sales rights to Ukrainian director Kateryna Gornostai's debut feature Stop-Zemlia ahead of its world premiere next month in the Berlinale's Generation 14plus sidebar.
Inspired by Gornostai's own personal experiences of unrequited love as a teenager, the coming-of-age story is set during the last school year of a young woman.
"The young director demonstrates true talent with her honest attitude and authentic gaze and tells a compelling story," said Manola Novelli, head of sales at Pluto Film. "We believe this film will speak to everybody who is experiencing or remembers the teenage times before everything got really complicated."
Kyiv-based ESSE Production House began development of Stop-Zemlia in autumn 2016, and the project was presented over the next two years at pitching events in Odesa, Cottbus, Tallinn, Karlovy Vary, Wroclaw and Wiesbaden, among other places.
Principal photography at locations in Kyiv and the surrounding region then followed last year with a cast of non-professional teenage actors with whom Gornostai had worked in an acting lab in autumn 2019.
The film was presented during the second half of 2020 as a "work in progress" at the Karlovy Vary's Eastern Promises section, the Odesa Film Festival's industry section, Connecting Cottbus and the First Cut Lab in Ukraine.
A graduate of Marina Razbezhkina and Mikhail Ugarov's School of Documentary Film & Theatre, Gornostai was one of the directors on the 2014 omnibus film Euromaidan. Rough Cut and received the Fipresci prize for best Ukrainian short film at the 2017 Odesa Film Festival for her fiction short Lilac.