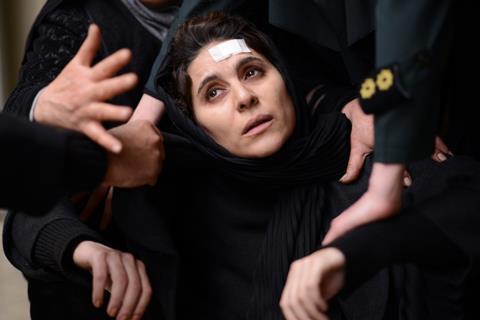 Berlin-based Pluto Film has boarded sales on Iranian director Farnoosh Samadi' s drama 180° Rule ahead of its premiere in TIFF's Discovery section.
The film is based on real events and is about a school teacher who is preparing to attend a wedding in northern Iran. When her husband suddenly forbids her from attending, she makes a decision that will impact her life forever.
180° Rule is writer-director Farnoosh Samadi's first feature after three successful shorts including the 2018 Gaze, which premiered in Locarno, and The Silence which debuted in Cannes short film competition in 2016.
It is produced by actor and producer Ali Mosaffa, best known internationally for his co-starring role in Asghar Fahadi's .
After its TIFF premiere, 180° Rule will also head to BFI London Film Festival.
Samadi has revealed that the film is the first work in a planned trilogy of films, revolving around the theme of "lies and secrets".
"It is based on a true story which had happened for a friend and as a woman raised in an Iranian society I could closely relate to the events" she said. "The fact that in such circumstances the audience could freely judge but couldn't clearly blame an individual, was my motivation in this production."
Pluto Films' slate also includes Venice Competition title In Between Dying and All The Pretty little Horses, which debuted at the Shanghai and Sarajevo film festivals over the summer.