Speaking at Goteborg's TV Drama Vision conference, the head of the new eOne and Creative England Drama Venture also said she's open to working with European partners.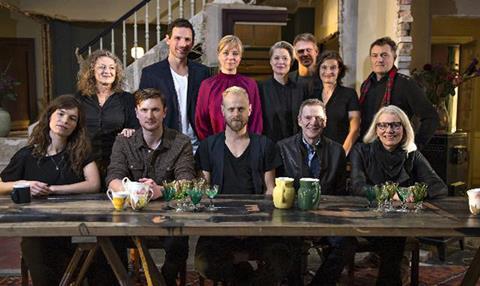 Polly Williams, the head of scripted drama for the recently launched eOne and Creative England Drama Venture, said she is already actively working on eight projects with another seven she's "looking at seriously at the moment."
Williams, delivering a keynote talk at Goteborg's TV Drama Vision conference today, said she is able to act quickly on projects because is something of a one-woman band, although she discusses all work with the two partners in the venture, especially Carrie Stein, executive vice president, Global Production at eOne Television, and Caroline Norbury, CEO of Creative England.
The fund is primarily aimed at backing UK creative to work on shows that have international appeal.
Williams said the projects as of now were connecting the UK and US but she'd very much like to develop work with international talents and producers too. "I would love to find more projects particularly with Europe," she said. All projects will still need to have a UK angle, though.
Given Creative England's remit to work with talents outside of London, she says 50% of the talent she commissions should be regional, but she added "I just look for really good material. There are a lot of great writers outside of London."
She's building a slate in a range of ways, from optioning books to then find the right writer, or coming on board pilot scripts that are already in good shape.
Speaking to the Nordic industry assembled, she said "I love Nordic dramas," pointing to Danish drama The Legacy [pictured] as one favourite. "It's a vocabulary we really understand in the UK, ever since The Killing. The Fall starring Gillian Anderson was very successful and that's kind of like a Scandi drama made in the UK. It's so influenced by Scandi drama."
Addressing the ongoing diversity debate in the screen industries, she says when she scouts projects, "I don't have any quota in my head. But I'm mindful of it," adding that she is working on some projects now with strong female characters and one with an Asian writer who bring in his cultural background in a way that "makes it feel very fresh and contemporary."
Those kinds of character-driven stories are growing in the UK (she pointed to the success of Doctor Foster and The Affair), but she said there is "a real drive in the UK to find more of those sorts of [character-driven] stories."
One area she said she'd like to see the UK doing more is the lighter, half-hour comedic show, along the lines of another of her personal favourites, Catastrophe.
Speaking alongside Williams on a follow-up panel about the art of storytelling, Anna Winger, the US and Germany based screenwriter who created Deutschland 83, said she admired the trends in Nordic drama. "With Danish drama in general they've taken crime dramaturgy and applied it to material that's completely different but still keeps that tension." She said Borgen and The Legacy were good examples of this.
Tatjana Andersson, script editor at Swedish broadcaster SVT, said one "common mistake" she sees with Swedish writers is "Not feeling safe enough to start exploring. In Sweden there are preconceptions about what's allowed, how far they can go? Push the envelope. We need to dig much deeper here."
Williams said when reading scripts her first thought is looking for "unique voices" even sometimes raw ones – "You can read something that's a hot mess but there is a new voice there. I'd like to speak to this writer more. You don't always need something perfect."
She added of British scripts, "Stories can be a bit shaggier sometimes [than in the US] but I like that too."
Williams is also encouraged to see more of the American "writers' room" mentality coming more into UK TV. "Traditionally it's been more the writer in the ivory tower, increasingly now you'll see writers producing their own shows or starting production companies. We're interested in that way of working. We are starting to see more writers' rooms in the UK."
Winger warned that writers' rooms are valuable when used in the right way with a clear vision. "You have to have a head writer because a show has to come from a voice, from one person or maybe two people, who have a vision for a project. You can bring other people into it to develop that voice, but somebody has to be in charge."