The 2015 Power to the Pixel: The Cross-Media Forum will this year feature a dedicated section on virtual reality as well as talks from the BBC on commissioning strategies and Kickstarter on growing audiences.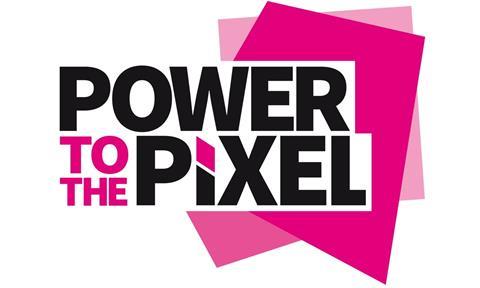 The event, held in collaboration with BFI London Film Festival (Oct 7-18), will take place Oct 13-16 and involves a conference (Oct 13), a finance forum called the Pixel Market (Oct 14-15) and an exhibition (Oct 10-18) focussing on virtual reality.
The conference will include a talk from Alex Ayling, head of BBC Worldwide Digital Studios, who will share the broadcaster's new commissioning strategies; a talk led by Kickstarter's Jon Leland, who will discuss understanding audiences; and a talk from Marc Beaudet, the CEO of Turbulent who was a producer on the most successful crowd-funded project of all time, the video game Star Citizen, which raised $86m online.
Power to the Pixel will also present a virtual reality exhibition titled Virtual Stories, to be held at the BFI IMAX Oct 10-18.
The exhibition will feature 15 virtual reality projects, including a VR experience of The National Theatre's wonder.land, a new musical by Damon Albarn and Moira Buffini inspired by the Lewis Carroll classic.
Between Oct 14 and 15 the 2015 Pixel Market will be held, where 35 cross-platform projects from around the world will be presented and compete for various awards.
Power to the Pixel's founder and CEO Liz Rosenthal said: "Our mission at Power to the Pixel is to present tangible opportunities for film and media professionals faced with a new business paradigm of digital abundance.
"We're thrilled to welcome international innovators who will generously share their invaluable experience of working with new audience-centric models for creating, financing and distributing."