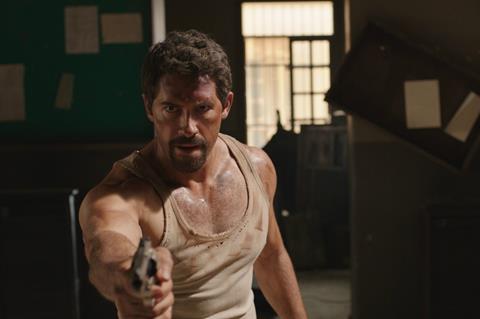 Los Angeles-based Premiere Entertainment Group (PEG) has launched talks here with worldwide buyers on Karmouz War starring martial arts ace Scott Adkins.
Amir Karara also stars in this year's Egyptian summer box office smash that takes place in English-occupied Egypt in the time before the 1952 revolution. Adkins plays a British soldier locked up for misconduct who is unleashed in the struggle against Egyptian troops.
Peter Mimi directed from his own screenplay based on a story by Mohamed El Sobky, who produced Karmouz War. Karim Gawish served as executive producer for Lucid Film.
"We're very proud of Karmouz War and it's overwhelming success in Egypt and we are now looking forward to teaming up with Premiere Entertainment," said El Sobky. "We share the same passion for films and we're excited to work with them on our future projects as well."
"Karmouz War is an excellent action film with a powerful message about bravery that will entertain audiences around the world," added Carlos Rincon, Premiere's vice-president of acquisitions. "Scott Adkins performs unbelievable action stunts which prove why he's one of the top action movie stars in the world."
PEG President and CEO Elias Axume and Rincon negotiated the deal with the producers.
Premiere's AFM slate includes comedy Stella's Last Weekend starring Nat Wolff and Alex Wolff, action title Danger One with Tom Everett Scott, rom-com Boogie Man featuring Amy Jackson, thriller Afraid starring Alanna Masterson, Duplass Brothers dramedy Unlovable featuring John Hawkes, and action-epic Legionnaire's Trail with Mickey Rourke.