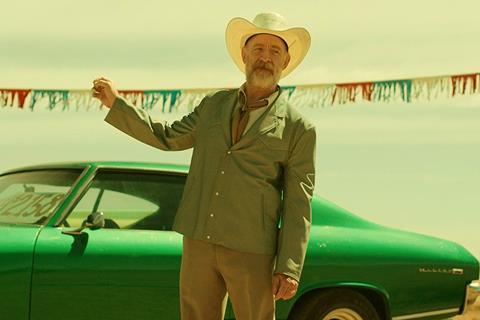 LA-based Premiere Entertainment Group is touting worldwide rights at the EFM to JK Simmons family comedy A Boy Called Sailboat and horror thriller You're Not Alone.
Jake Busey and newcomer Julian Atocani Sanchez star alongside Simmons in A Boy Called Sailboat, about a child who brings hope with his guitar playing to his small town filled with charming and offbeat characters.
Cameron Nugent makes his feature directorial debut from his original screenplay and produces alongside Richard Gray, Andrew Curry and Nelson Khoury.
You're Not Alone is currently in post and stars Katia Winter as a mother who regains custody of her young daughter when a mysterious entity begins to torment her new home.
Ashley Jones, Zach Avery and Emmy James round out the key cast. Eduardo Rodriguez directs from Andrew Wong's screenplay. Chris Lemos and Luis Guerrero of Vital Pictures produce alongside Kacie Lehner, while Jay Hernandez serves as executive producer.
"We are excited to add two quality films to our Berlin slate," Carlos Rincon, Premiere's vice-president of development and acquisitions, said. "Both films, while completely different genres, are highly entertaining and commercial and will undoubtedly appeal to buyers."
PEG president and CEO Elias Axume and Rincon negotiated the deals with the producers on both films. The sales slate includes coming-of-age dramedy The House Of Tomorrow starring Asa Butterfield, romance Forever My Girl and crime-thriller Juvenile starring Blake Jenner and Melissa Benoist.