UPDATED: Veteran filmmaker also created US TV series Happy Days.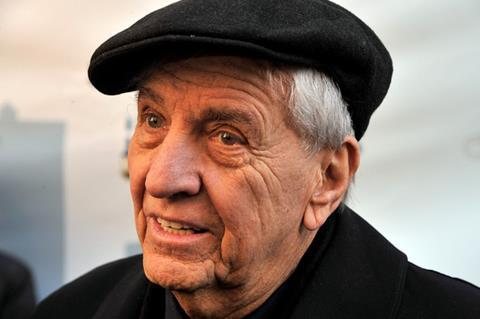 Comedy writer-director Garry Marshall, who created the iconic TV series Happy Days and directed Pretty Woman, has died from complications related to pneumonia in a Los Angeles hospital. He was 81.
Marshall was born in New York on November 13, 1934. He was a drummer at university and served in the US Army in Korea.
He returned to New York and became a sports reporter and also performed at comedy clubs before he was hired as a comedy writer for The Tonight Show in 1960.
Two years later he moved to Hollywood and wrote for The Dick Van Dyke Show and other sitcoms before co-creating The Odd Couple, developing Happy Days, Laverne & Shirley and co-creating Mork & Mindy.
Marshall directed for the stage and opera, while his feature highlights besides Pretty Woman include The Princess Diaries, Runaway Bride, Beaches, The Flamingo Kid and more recent releases such as Valentine's Day and Mother's Day.
He is survived by his wife Barbara, daughters Lori and Kathleen, son Scott, his sisters the director Penny Marshall and producer Ronny Hallin, and six grandchildren.
A memorial service is planned for November 13.
On Wednesday The Walt Disney Company president and CEO Bob Iger released the following stattement: "Garry Marshall was an original, with an incredible knack for finding and telling stories that resonate in the moment and also stand the test of time.

"He was also a beloved part of the family at ABC and Disney, creating an incredible string of iconic hits from Happy Days to Princess Diaries. We consider it a great personal privilege to have known him and will miss his great talent and wonderful humor."