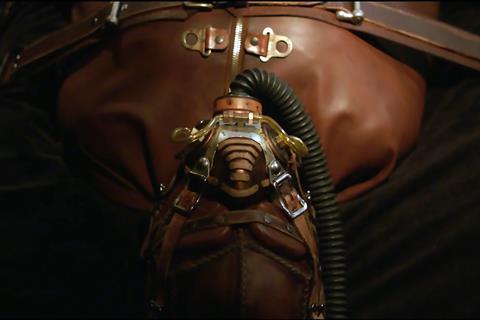 US sales and distribution company Princ Films has taken international rights, outside English-language territories to Canadian director Braden Croft's third feature True Fiction, which screened at the UK's FrightFest in London last year.
Rights to English-speaking territories have already sold.
Sara Garcia stars as an aspiring writer hired as an assistant to a reclusive author who lives on a remote estate.
"It's Misery meets Hard Candy," said Judd Taylor, director of acquisitions at Princ Films.
True Fiction is produced by Julian Black Antelope, Michael Peterson, Sheiny Satanove, Sarah Moore and executive produced by Laurie Venning, Wayne Bosse, and Todd Carrier.
The film premiered at Fantaspoa in Brazil in 2019 and went on to play at last year's FrightFest in London, Macabro Fich in Mexico, and Calgary International Film Festival in Canada.