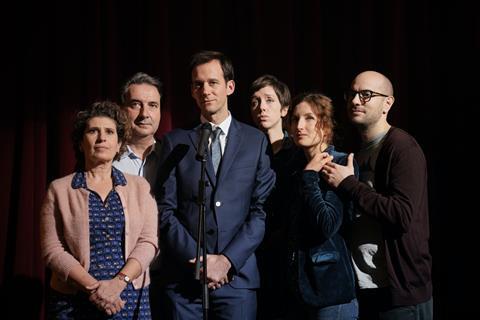 The biggest experiment in the 60-year history of international films sales kicked off over the weekend with the living of the Marché du Film Online platform, following hot on the heels of the launch of a complementary US agency-led initiative last week.
Running June 22-26 and June 22-28 respectively, both platforms aim to replicate the physical market that normally takes place during the Cannes Film Festival in May, which had to be abandoned this year due to the Covid-19 pandemic
There is uncertainty around whether theatrical buyers will be splashing the cash, following the near four-month closure of cinema theatres in most major box-office territories as part of lockdown measures aimed at slowing the virus.
Most sales companies have been gearing up for the market with gusto nonetheless. After the initial torpor of lockdown, there has been a frenzy of activity in recent weeks as sales agents finalise slates, set meetings and plan how to present their titles online.
At the Marché du Film Online, according to figures on its year-round platform Cinando, 9,360 professionals had registered as of June 20; 1,352 of those are buyers.
More than 3,000 films and projects were due to be presented. Some 250 companies had taken virtual booths and some 1,200 screening slots had been booked. Around 50 state-backed institutions had also taken virtual stands. It's hard to compare like for like but 12,500 professionals from 121 countries registered to participate in the physical market in 2019 and 2,768 films were on sale.
"We're excited to get stuck in. It's been a period of uncertainty and there's still a degree of uncertainty moving forward. We're not naïve about that. But at the same time, it certainly feels as there's a sense of renewed positivity in the industry and an energy and a will to do business," said Dave Bishop, CEO of the UK's Protagonist Pictures.
The company will be working across both platforms, launching the David and Nathan Zellner's alien-invasion comedy Alpha Gang on the agency-led platform and showing an exclusive scene from Cannes 2020 label selection Limbo on the Marché du Film online.
Alice Lesort, head of sales at Paris-based Les Films du Losange, suggested dealing with the current complex sales terrain is part and parcel of being a sales agent. Her market slate features Cannes 2020 selection My Best Part as well as Benoit Jacquot's upcoming drama Suzanna Adler starring Charlotte Gainsbourg.
"There are some territories where the situation is under control and activity is coming back, and others where it's still very quiet. Adapting strategies, territory by territory, to take into account their economic, social and cultural context has always been part of our profession, even in more normal times," she said.
Beyond developing sales strategies, companies have also been experimenting with the décor of their virtual booths.
"We've tried to recreate the atmosphere of our usual stand in Cannes, with its usual bouquet of flowers, where buyers will be able to find fresh images and new trailers for our films," revealed Virginie Devesa at French sales boutique Alpha Violet, which will launch of trio of first features.
A different complexion
Slates, in the meantime, at least within the Marché du Film, are looking different. There have been fewer project and acquisition announcements from smaller to medium-sized sales companies, with a fair number focusing on kick-starting sales on titles launched at the EFM.
Additionally, although many of the 56 titles selected by Cannes for its special 2020 Official Selection label have found homes with sales companies, less than a third will be market-premiering on its virtual platform.
A number of mainly France-based sellers, however, have decided to take the plunge, especially for more mainstream works such as Laurent Tirard's comedy The Speech, which is sold by Charades, and compatriot Emmanuel Courcol's comedy-drama The Big Hit and Here We Are by Israeli director Nir Bergman, which are on the mk2 Films slate.
"We'll being doing seven world market premieres for films that we were already planning to show during Cannes which don't really need a festival push," said Charades sales executive Jean-Felix Dealberto.
"It would have been better to unveil The Speech on the big screen, of course, but it's a mainstream comedy with commercial potential and we couldn't see a reason not to show it immediately. Our Cannes Critics' Week film Skies Of Lebanon on the other hand won't be screening. It's the sort of film that needs a festival, reviews and press."
A handful of smaller, more fragile Cannes 2020 titles will also be unveiled in the market. Paris-based The Party Film Sales will market premiere Cannes 2020 selections Slalom and Josep, which are both debut features. For its other two label films by established filmmakers, Lucas Belvaux's Home Front and Jonathan Nossiter's Last Words, it prefers to wait for a festival premiere to help its sales push.
"We're running a campaign close to what we would have done if there had been a physical market, with screenings and targeted reviews by the trades, so it remains purely professional at this point," Clemence Lavigne, co-head of sales and acquisitions for The Party Film Sales, said of the strategy for Slalom and Josep.
"It's a tightrope, but we wanted to make the most of this selection and give these titles a boost within the market, especially as both films will be coming out theatrically in France this autumn," commented Lavigne's colleague Samuel Blanc.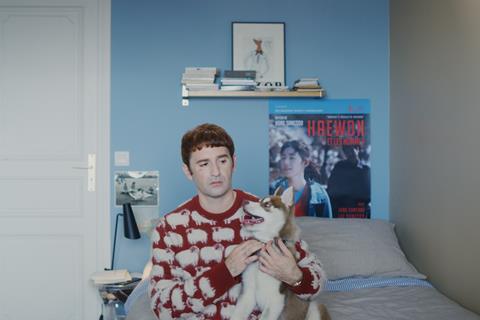 Lesort prefers to hold off on Losange's Cannes 2020 title My Best Part, the solo directorial debut of Call My Agent! star Nicolas Maury.
"We'll show a first English-language trailer and a presentation of the film by Nicolas and its producer Charles Gillibert but we want to show it first at a festival rather than online," she revealed.
Memento Film International will also be holding out for a festival to launch its recent Cannes 2020 sales acquisition February by Bulgarian director Kamen Kalev.
"We'll show some first images and have a director's statement but this is very much a festival film and our aim is to launch it at a festival this autumn," said sales chief Mathieu Delaunay.
The company will focus instead on previously launched titles such as Huda's Salon, Under The Stars Of Paris and How To Be A Good Wife.
"For us one of the aims of the market will be reconnecting with buyers and getting them motivated again around the titles we were selling prior to the pandemic," said Delaunay.
Protagonist's Bishop concurred: "We've been talking with distributors throughout this whole period. But this is a really great opportunity to look at them face to face although maybe not in person, and have those conversations and catch up – to look forwards rather than backwards."
Stephen Kelliher, director and head of sales at Bankside Films, which is also registered with both platforms, said it had no plans to screen any of its films in their entirety.
"We decided that particularly because it's the first market of its kind, we felt more comfortable showing footage for the first time and announcing new projects. We haven't quite got our heads around how best to present completed films at the moment," said Kelliher, who boarded worldwide sales on a trio of female-driven genre projects specifically for the online Marche – Here Before starring Andrea Riseborough, Frida Kempff's Swedish thriller Knocking and Lee Haven Jones' Welsh-language horror The Feast.
"We are really looking at how festivals are going to come together this year. Venice and Toronto have both confirmed they are going ahead and we're keeping a very close eye on that, in terms of what form they will take and how that will impact the saleability of a film."
The big question is whether all the activity of the coming week will result in transactions.
"I think we'll know in a week or two's time. One wouldn't want to underestimate the importance of the social aspect of the markets and festival and what happens on the terraces and during business lunches and meetings," said Bishop.
"In the short term there's been an uptick in more VoD deals, more platform deals. But we're still very much talking to theatrical distributors who are looking to pick up movies to release next year or the following year."
Film Constellation Fabien Westerhoff suggested that while there were opportunities to be had for features that work over a variety of platforms, it would likely be harder for the arthouse titles to find sales without the buzz of the festival.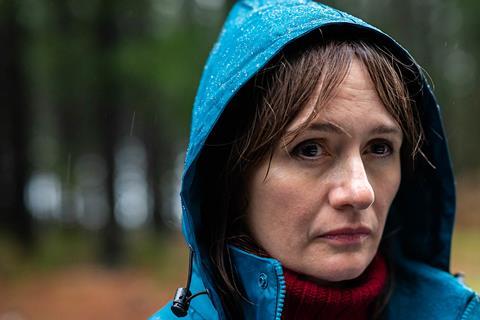 "If you have a film that is ready to deliver that has a clear target audience in mind and can work across multiple distribution avenues, that's great. Relic has been a perfect title for that, it combines all the elements," he said, commenting on the Australian horror picture which Film Constellation recently announced a string of strong sales on.
"Talking to my other sales agent colleagues, for your foreign-language, auteur-driven film, it's much harder to build excitement because it's about context for those films," he said.
Regardless of the financial returns of attending the Marché du Film Online, most professionals believe it will be a worthwhile experience, giving them deeper insight into the potential of digital markets.
This is particularly pertinent at a time when many sales and production professionals were already looking to cut back on long-haul travel for ecological reasons, suggests Lesort.
"A lot of us were already questioning the amount of travel we do," she said. "This market will give us a chance to test another way of selling."
"I think we'll find that we miss real-life human contact but at the same time this experience could help us develop strategies where we mix real-life and digital interaction, so aspects of how we were living and how we're living now."
She is not alone in her expectation that the sales business could be changed forever.
"I don't think there will be 'back to the old days' after this," said Westerhoff.