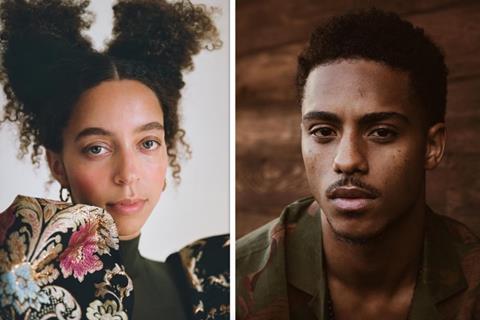 Production has wrapped in Canada on Highland Film Group sales title Door Mouse, the neo noir thriller starring Hayley Law, Keith Powers, Famke Janssen, and Donal Logue.
Actor Avan Jogia (Zombieland sequel) makes his feature writing and directing debut on the film about Mouse (Law, Riverdale, Altered Carbon), a woman in a dead-end job at a burlesque club whose boss (Janssen, X-Men franchise, Redeeming Love) encourages her to pursue her passion for making comics.
When a friend from work goes missing, Mouse and her sidekick Ugly (Powers, Straight Outta Compton, upcoming The Tomorrow War) take it upon themselves to find out what happened and uncover corruption. Logue's credits include Zodiac, and the upcoming Resident Evil instalment.
Kyle Mann (The New Romantic) of Independent Edge and Jason Ross Jallet (Two Lovers And A Bear) of Cause and Effect Entertainment are producing, with JoBro Productions Jonathan Bronfman (The Witch), Drive Films, Michael Risley (The New Romantic), Goldrush Entertainment's Eric Gozlan (A Score To Settle, Most Wanted), and Nathan Klingher (One Way, Supercell) of Short Porch Pictures on board as executive producers.
Telefilm Canada, Northern Ontario Heritage Fund, and Ontario Creates contributed to funding.