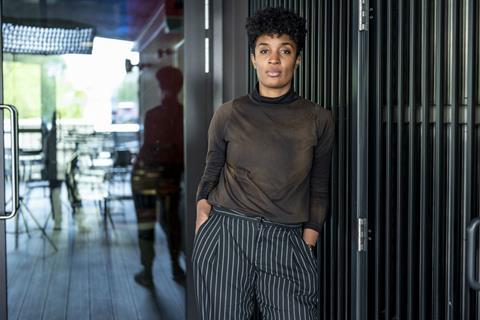 Pretty Red Dress, the debut feature of Screen Star of Tomorrow 2019 Dionne Edwards, has wrapped production in London.
The film stars Natey Jones, singer Alexandra Burke, and new talent Temilola Olatunbosun, in the story of a south London family and how their lives revolve around one red dress.
Filming of Pretty Red Dress took place over eight weeks this spring; Protagonist Pictures is handling world sales.
The film is produced by Georgia Goggin for the UK's Teng Teng Films, in collaboration with the BFI, BBC Film and the Sundance Institute. Bennett McGhee, who produced 2020's Mogul Mowgli, is executive producer.
Goggin previously produced 2020 anthology film The Uncertain Kingdom, offering an alternative snapshot of the contemporary UK through 20 short films.
"The dress sparks a deeply personal journey for each of the characters as Travis, Candice and Kenisha grapple with the disparity between what the world says they're supposed to be and who they really are," said Edwards.
Edwards was named a Screen Star of Tomorrow in 2019, having made shorts including 2016's We Love Moses, and worked on TV projects including Netflix's Top Boy and the BBC's Soon Gone: A Windrush Chronicle.