Theis sci-fi feature scheduled to commence production in Europe on January 18.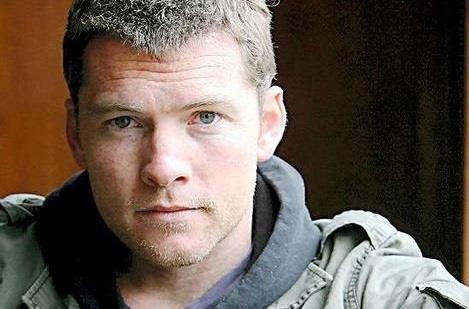 Brian Kavanaugh-Jones' Automatik produces with Ben Pugh and Rory Aitken's 42 and Arash Amel, with Lennart Ruff set to make his feature directorial debut.
Voltage Pictures will introduce the project to buyers in Canada next month and CAA represents US rights. Leon Clarance and Motion Picture Capital will produce and fully finance.
Sofia Boutella will also star alongside Worthington and Wilson. The project is based on Max Hurwitz's screenplay from an original story by Grace Of Monaco screenwriter Amel about a military family who are relocated in space as part of a genetic evolution experiment.
Worthington just wrapped Lionsgate's The Shack and will next be seen in Venice opener Everest. He is preparing to shoot Hacksaw Ridge for Mel Gibson this autumn before he starts on The Titan and then returns to duty for James Cameron on the Avatar sequels later in 2016.
Wilson won a Golden Globe this year for best actress in a TV drama for The Affair and recently earned a Tony nod for Constellations.
She is also a two-time Olivier Award winner for A Streetcar Named Desire and Anna Christie and received BAFTA and Golden Globe nominations for the BBC mini-series Jane Eyre.
"The Titan is, at its core, a love story that is set in the pioneering edge of space exploration, a world of fear and wonder, said Amel. "In Brian and Ben, I've been lucky enough to find smart, dedicated producing partners to embark on this adventure with, and we now find ourselves surrounded by a highly talented group of artists led by Ruth Wilson and Sam Worthington, under the direction of the incredible Lennart Ruff.
"I'm very excited that this team will be bringing this passion project to the screen and to continue the relationship with Automatik, 42 and Motion Picture Capital."
"When Arash shared his vision of The Titan with me, I was blown away," said Kavanaugh-Jones. "To pair that vision with the directing talent of Lennart Ruff and the incredible acting talent of Sam and Ruth is a dream come true. And I'm absolutely thrilled to be collaborating with old friends in Leon Clarance, Voltage and 42."
"I look forward to working with Brian again and to collaborating with Voltage, 42 and Arash on this brilliantly atmospheric, character-driven sci-fi thriller," said Clarance. "Sam Worthington, Ruth Wilson and Sofia Boutella form a hugely talented ensemble cast, and their performances will bring to life Max Hurwitz's innovative and original script."
"The production team has delivered an amazing cast to compliment a highly inventive and unique script and after seeing Lennart's award-winning short film, we believe this is exactly the type of material that our buyers will respond to," said the Voltage team.
Motion Picture Capital is also working with Automatik on the recently announced Zach Whedon film Come And Find Me.