Protagonist Pictures has bolstered its sales slate ahead of TIFF with the acquisition of Rosie, the Irish drama from director Paddy Breathnach (Viva) and Element Pictures.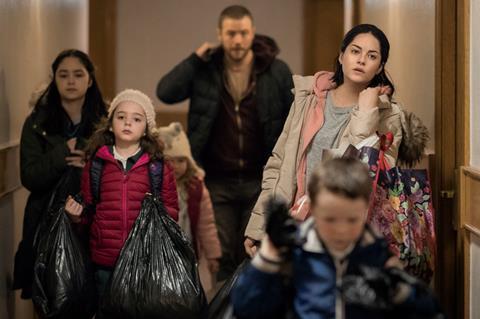 The film will have its premiere in Toronto's Contemporary World Cinema section. It stars Tony Award-nominee Sarah Greene (Burnt) as a mother trying to protect her family after her landlord sells their rented home, leaving them homeless.
Moe Dunford (Vikings) plays her partner, with newcomers Ellie O'Halloran, Ruby Dunne, Darragh McKenzie and Molly McCann featuring as their children.
Protagonist has taken world sales rights, excluding the UK and Ireland where Element Pictures Distribution will release.
Rosie has a screenplay from Bafta-winning writer Roddy Doyle (The Commitments) and is produced by Emma Norton, Rory Gilmartin and Juliette Bonass.
Finance came from Screen Ireland/Fís Éireann, BAI, and RTE.
"The film centres on the chronic lack of housing across Ireland, which is currently one of the most pressing social issues, not just in Ireland, but in so many countries across the globe," said Element's Rory Gilmartin.
"Paddy, Roddy and our fantastic cast have created a human story that echoes the real-life experiences of families all over the world. We really believe that Protagonist are the perfect partners to bring Rosie to an international audience," added Emma Norton.
"Rosie is that perfect mix of exceptionally well-made cinema and timely social relevance that creates the kind of experiential viewing that resonates so strongly with audiences," added Protagonist CEO Dave Bishop.