Goodridge has been at the company since 2012.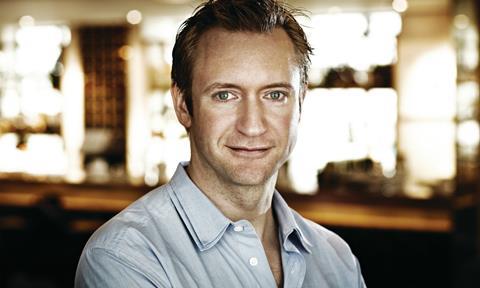 Mike Goodridge has stepped down from his position as CEO of London-based finance, production and sales company Protagonist Pictures, the company announced today (13 June).
Goodridge will remain on the board of directors and will continue to work with the management on growth and strategy. He will announce his future plans shortly.
He said: "It's been a bittersweet decision to leave the day-to-day running of Protagonist Pictures behind. I am passionately invested in the brand, the films and the outstanding team of people, but feel that for my personal progression, it is time to change direction. I am delighted that I am able to remain involved on the board of directors and have a voice in the future growth of the company."
The Protagonist board will look to announce his replacement in the coming weeks.
Previously editor of Screen International, Goodridge joined Protagonist in 2012. During this time company has been involved in films including Love & Friendship, Hunt For The Wilderpeople, American Honey, Lady Macbeth, The Lobster, God's Own Country, Maggie's Plan, '71, Calvary, Testament Of Youth, Paris Can Wait and Free Fire.
The senior management team includes chief operating officer Dimitra Tsingou, head of worldwide acquisitions Dave Bishop, head of worldwide sales Vanessa Saal and head of marketing Bridget Pedgrift.