EXCLUSIVE: Frédéric Mermoud's latest stars Emmanuelle Devos.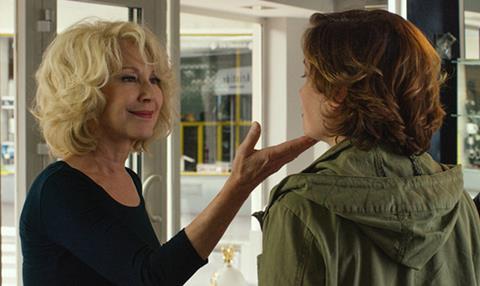 Film Movement has picked up North American rights to Frédéric Mermoud's French psychological thriller Moka starring Emmanuelle Devos.
Moka centres on a grieving woman who pursues a couple whom she suspects killed her son in a hit-and-run accident.
Her investigation leads her to the car's owner, a beauty salon proprietor played by Nathalie Baye, and becomes more tortuous than she could have imagined.
The story is based on a 2006 novel by Tatiana de Rosnay and premiered in Locarno last year.
Film Movement plans an exclusive engagement at New York City's Film Forum in June followed by digital and home video release.
Company president Michael Rosenberg, in Berlin scouring for acquisitions, negotiated the deal with Agathe Valentin of Pyramide International.