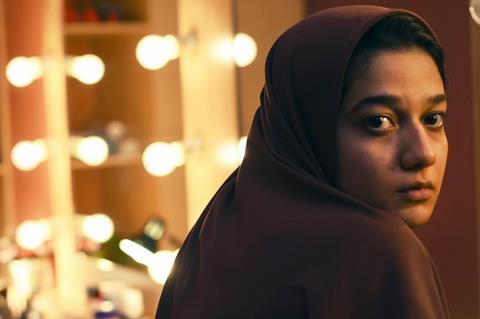 Pyramide International has unveiled early sales on Iranian director Massoud Bakhshi's Sundance grand jury prize winner Yalda, A Night For Forgiveness.
The drama, which received its European premiere in the Berlinale's Generation 14plus section on Sunday, has sold to Spain (Avalon), Greece (Weird Wave), Turkey (Mars) and Brazil (Imovision) at the EFM and it pre-sold to Italy (Teodora) last year in Berlin.
Agathe Maurac, sales chief at Paris-based Pyramide, revealed that deals are in the works for former Yugoslavia, Benelux and the US.
Set against the backdrop of the Iranian winter solstice festival of Yalda, the film unfolds within the framework of a live TV show in which victims of a crime decide whether to pardon or condemn the perpetrator in front of a live audience.
Bakhshi was unable to attend the film's world premiere at Sundance in January due to the flare-up in tensions between the US and Iran following the assassination of Iranian general Qassem Soleimani. The director and his cast were out in force, however, at the Berlinale screening.