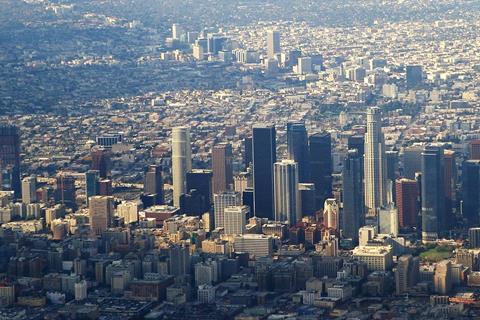 Last week's two powerful earthquakes near Los Angeles have not disrupted film schedules in the surrounding area, according to local film commissions who spoke to Screendaily.
A representative for the film commission in Ridgecrest, where the seismic activity occurred, said on Monday (9) that no film or TV shoots were ongoing or scheduled for the immediate future.
Paramount/Skydance filmed parts of the upcoming Top Gun: Maverick in the Ridgecrest area late last year and early this year, however the commission has not received any recent inquiries from film and TV productions, and does not anticipate disruption to a couple of imminent commercials shoots.
A representative from nearby Kern County film commission said it was not company policy to reveal the identity of any ongoing or upcoming shoots until they had concluded, and an officer at San Bernardino film commission reported no upcoming film or TV shoots on the schedule.
The first of the quakes hit Ridgecrest, the Mojave Desert town that lies approximately 125 miles northeast of Los Angeles, last Thursday on the July Fourth holiday and measured 6.4 on the Richter Scale. That was followed by a far more powerful 7.1 event on Friday. In neither case were there any reported deaths or serious injury.
The quakes and aftershocks led to temporary suspension of rides at Disneyland and Six Flags Magic Mountain and the Metrolink rail system before full service was resumed.