Dutch film promotion outfit appoints successor to veteran Claudia Landsberger.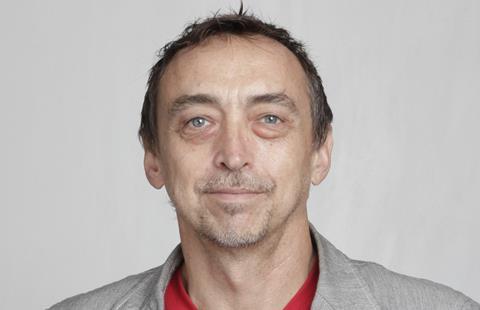 Marten Rabarts is to replace Claudia Landsberger as head of EYE International (formerly Holland Film) from March 1.
Screen revealed in November that Landsberger was to step after 20 years at the Dutch film promotion outfit to establish herself as an international film consultant for her new company, BaseWorx For Film.
New Zealand-born Rabarts, currently head of development and training at the National Film Development Corporation in India, was previously artistic director of Binger Filmlab in Amsterdam for 12 years.
Rabarts said: "Representing and promoting Dutch cinema, film-makers and industry abroad is a task I can't wait to get my teeth into.
"The ever increasing flow of diverse and high quality work, evidenced already in 2015 with a Foreign Oscar shortlist contender (Accused) as well as a major new work by Peter Greenaway (Eisenstein in Guanajuato) in Berlin Film Festival competition indicates the robust good health of our industry.
"I look forward to engaging with all the stakeholders of our talented film community to work together to put Dutch film in the international spotlight where it belongs."
Rabarts began his working life as an actor and a dancer, after which he worked among others in London at PolyGram Filmed Entertainment and Working Title. He was involved with films like Priscilla Queen of the Desert by Stephan Elliott, Safe by Todd Haynes and Kids by Larry Clarke.
At Binger Film Lab in Amsterdam he developed Project 10 : Stories from a Free South Africa (Sundance, Berlinale 2004) as well as award winning feature films and documentaries such as Michael R Roskam's Oscar-nominated Bullhead.
In India, Rabarts was involved in international hit The Lunchbox, Oscar submission The Good Road and Cannes film Titli.
Rabarts is also a member of the advisory board of Torino Film Lab, CPH: DOX Lab and Clinik Kathmandu, and he is this year's host at IFFR LIVE, the live simulcast that screens competition films at the Rotterdam Film Festival to cinemas across Europe.