Tom Browne's feature debut wins first Audience Award; 40,000 admissions for second year in a row.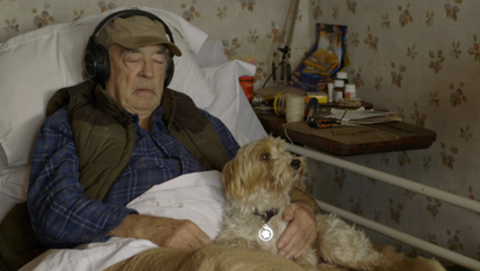 Radiator has won the inaugural Audience Award at the Glasgow Film Festival (GFF), which wrapped its 11th edition last night with the UK premiere of Ruben Östlund's Force Majeure.
Tom Browne's feature debut Radiator stars Richard Johnson and Gemma Jones as elderly hoarders whose middle-aged son arrives from London to take control.
Browne, Johnson and Jones were among the guests who attended this year's festival.
Browne commented: "Radiator has an unfashionable theme and was made on a tiny budget. Unsurprisingly it is taking a while for the film to find a place within the film industry so to receive this award is very significant for Radiator's future."
Speaking at the closing gala, GFF co-director Allan Hunter noted that "the audience have spoken and we trust that British distributors will listen".
Over 1,100 votes were cast for the Audience Award, with ten films made by first or second-time directors in contention. The runner up was Lynette Wallworth's documentary Tender.
Supported by the Glasgow City Marketing Bureau, Creative Scotland, EventScotland and the BFI, this year's GFF saw the festival rake in more than 40,000 admissions for the second year running despite 23 fewer events.
Last year's 41,151 final admissions tally also included the Glasgow Short Film Festival which this year has moved to March.
This year saw a 7% increase in admissions per event, with 45% of the events in the programme sold out completely and 61% of screenings selling over 75% of their tickets. Over 3,500 people visited the festival's first-ever exhibition, Jeely Jars and Seeing Stars, which collated oral histories and memories of cinema-going in Glasgow from the 1930s to present day.
Final 2015 admissions will be confirmed later this week.
Before Force Majeure, GFF co-director Allison Gardner praised the festival's volunteers. "We've had a brilliant time at this year's festival. I'd like to thank all of our great staff of volunteers for making our audiences feel welcome and, on a personal note, despite powercuts and losing my voice, I've had the most fun I've ever had at a film festival."
Hunter added: "I'd like to add a thanks to the amazing projection team who, while they haven't had to deal with an alien invasion or a plague of frogs, have dealt with pretty much everything else over the last 12 days with unfailing good humour and diligence."
The closing night party saw festival venue CCA transformed into an après-ski party, complete with snow machine.
Next year's GFF will run from Feb 17-28.