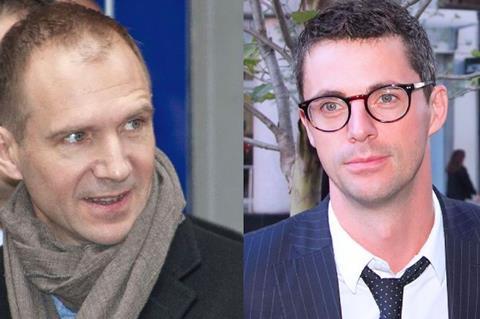 Ralph Fiennes and Matthew Goode have joined Official Secrets for eOne as the reconfigured spy thriller continues to take shape.
Screen broke the story last month that Keira Knightley and Matt Smith would star for director Gavin Hood as Sierra/Affinity launched pre-sales in Berlin.
Principal photogrphy is set for Monday (March 12) in Yorkshire, England. eOne will oversee production and will finance the project with Screen Yorkshire and Melissa Shiyu Zuo through her GS Media.
eOne will distribute directly in Canada, UK, Australia/New Zealand, Germany, Benelux and Spain. Sierra/Affinity will represent all other territories outside of the US, where CAA and UTA Independent Film Group represent rights.
Gavin Hood will direct the true story of Katharine Gun (Knightley), a former Mandarin-language translator at the notorious British intelligence agency GCHQ in Cheltenham who made headlines when she leaked a confidential NSA memo that proposed the US and UK put pressure on six 'swing' nations on the UN Security Council to vote in favour of the imminent 2003 Iraq invasion.
The Observer newspaper in the UK broke the story and Gun was subsequently arrested and charged under the Official Secrets Act, sparking a public outcry. Authorities dropped the case almost as soon as her trial began in early 2004. Smith will play Martin Bright, a former reporter at The Observer and one of the journalists who broke the original story.
Fiennes will play Ben Emmerson, the barrister who represented Gun in court, while Goode will portray Peter Beaumont, one of the reporters who broke the story alongside Bright and Ed Vulliamy.
Hood reunites with his Eye In The Sky producer Ged Doherty. Elizabeth Fowler and Zuo are also producing, while Claudia Bluemhuber, Anne Sheehan, and Hugo Heppell are on board as executive producers. Sara and Greg Bernstein adapted the screenplay from the book The Spy Who Tried To Stop A War: Katharine Gun And The Secret Plot To Sanction The Iraq Invasion by Marcia and Thomas Mitchell.