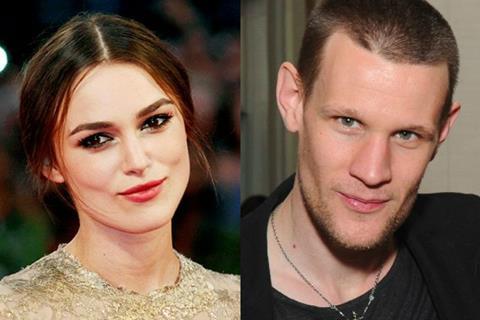 FEBRUARY 14 UPDATE: Keira Knightley, fresh from the triumphant world premiere and sale of period drama Colette in Sundance, will shift gears and star as British intelligence whistle-blower Katharine Gun alongside Matt Smith in Official Secrets, Mark Gordon and eOne announced on Monday (February 12).
Sierra/Affinity will launch international sales at the EFM this week in all territories excluding Canada, the UK, Australia and New Zealand, Germany, Benelux and Spain, where eOne distributes directly. CAA and UTA Independent Film Group represent US rights.
Official Secrets has been in the works for years with various cast members coming and going, however a reconstituted version has finally come together for the EFM ahead of a scheduled March 12 start date in Yorkshire, England.
eOne will oversee production and finances with Screen Yorkshire and producer Melissa Shiyu Zuo through her GS Media.
Gavin Hood will direct the true story of Gun, a former Mandarin translator at the notorious British intelligence agency GCHQ in Cheltenham who made headlines after she leaked a confidential NSA memo that proposed the US and UK put pressure on six 'swing' nations on the UN Security Council to vote in favour of the imminent 2003 Iraq invasion.
The Observer newspaper in the UK broke the story and Gun was subsequently arrested and charged under the Official Secrets Act, sparking a public outcry. Authorities dropped the case almost as soon as her trial began in early 2004. Smith will play Martin Bright, one of the Observer reporters who broke the original story.
Hood reunites with his Eye In The Sky producer Ged Doherty. Elizabeth Fowler and Zuo are also producing, while Claudia Bluemhuber, Anne Sheehan, and Hugo Heppell are on board as executive producers. Sara and Greg Bernstein adapted the screnplay from the book 'The Spy Who Tried To Stop A War: Katharine Gun And The Secret Plot To Sanction The Iraq Invasion' by Marcia and Thomas Mitchell.
"Official Secrets documents an incredibly intense and suspenseful true story, pulling the curtain back on one of the most controversial international incidents in recent history," Gordon, who was recently named eOne chief content officer, said. "Combining Keira and Matt's exceptional talent with Gavin's unrivaled storytelling abilities, we are confident this film will leave a lasting impression with audiences around the world."
Besides Colette, which Bleecker Street and 30WEST will release later this year for an awards run after paying mid-seven figures for US rights in Park City, Knightley will next be seen in November in Disney's fantasy adventure The Nutcracker And The Four Realms, which Gordon also produced.
Smith famously portrayed Doctor Who in the long-running UK sci-fi series, most recently starred in the Netflix series The Crown, and just signed on to portray Charles Manson in Charlie Says. Hood's directing and writing credits include his Oscar-winning Tsotsi, Ender's Game, and X-Men Origins: Wolverine.