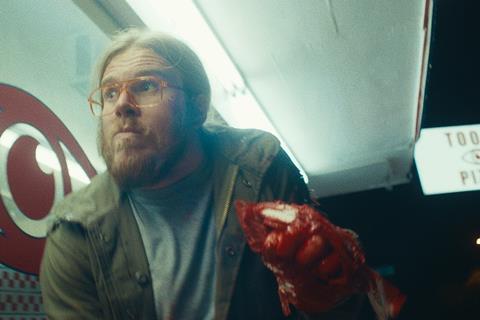 Toronto-based genre specialist Raven Banner has bulked up its virtual Cannes market slate with sales rights to The Pizzagate Massacre and Shot In The Dark.
John Valley directed genre-bending thriller The Pizzagate Massacre, inspired by the real-life conspiracy theory known as Pizzagate. The story centres on a budding journalist and a far-right militiaman who team up to expose the truth behind rumours involving sex cults, a pizza parlour, and lizard people. Raven Banner holds international rights.
The company will also introduce Keene McRae's thriller Shot In The Dark and holds worldwide rights to the story about the final victim of a serial killer, whose only hope of escape lies in confronting his heartbreaking past.
As previously announced, Raven Banner holds world sales rights to Leigh Brooks's documentary The Sound Of Scars, chronicling the tempestuous career of alt metal band Life Of Agony.