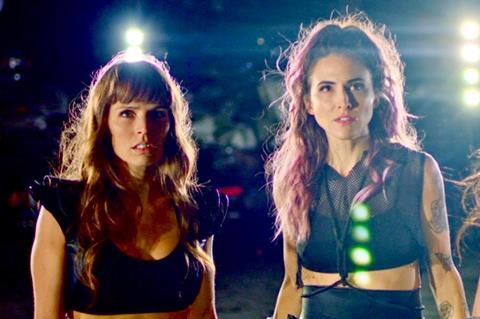 Toronto genre specialist Raven Banner will kick off the virtual Cannes market with sales rights to Andrew T Hunt's Spare Parts, Jerren Lauder's Stay Out Of The Attic and Mark Fehse's Sky Shark.
Raven Banner partner Hunt directed Spare Parts, about an all-female punk band who must compete in an arena for the edification of a cult after they are abducted and have their limbs replaced with mechanised weapons.
David Murdoch and Svet Rouskov (The Colony) wrote the screenplay and Pasha Patriki and Raven Banner produced through their Hangar 18 Media production joint venture.
Raven Banner has also acquired international rights to Stay Out of the Attic directed by Jerren Lauder. The film follows a group of ex-cons-turned-movers who uncover horrors including human experiments and Nazi monsters at an old mansion.
Rounding out the line-up is recently completed Sky Sharks. Raven Banner holds worldwide rights to the Antarctic-set tale of geologists who uncover an old Nazi laboratory with genetically-modified flying sharks.
The sales roster also features homicidal puppet horror Benny Loves You, supernatural Cartelaction Origin Unknown, and The Pandemic Anthology.