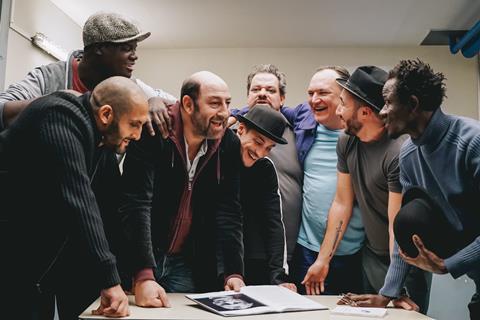 MK2 FILMS is launching Carine Tardieu's romantic drama The Young Lovers, starring Fanny Ardant opposite Melvil Poupaud as a 70-year-old woman who embarks on an affair with a married doctor 25 years her junior, and Ratatouille screenwriter Jim Capobianco's stop-motion animation feature The Inventor about the life of Leonardo da Vinci, featuring Stephen Fry and Daisy Ridley in the voice cast. It will also market premiere Cannes 2020 titles The Big Hit by Emmanuel Courcol and Israeli filmmaker Nir Bergman's father-and-son tale Here We Are. It will also rev up sales on Norwegian director Joachim Trier's upcoming contemporary comedy drama The Worst Person In The World, which was announced last year and is due to shoot this summer.

CHARADES is running one of the most packed screening schedules, including a market premiere for Cannes 2020 label comedy The Speech by Laurent Tirard. Its slate also features Cannes Critics' Week 2020 selection Skies Of Lebanon by Chloé Mazlo although there are no plans to show it to buyers online. Charades will also market premiere another seven titles including The Rosemaker, Hunted and Bigfoot Family.

LUXBOX launches Belgian director Joachim Lafosse's upcoming drama The Restless, starring Leiïa Bekhti and Damien Bonnard as a couple living under the pall of the husband's bipolarism. It is due to start shooting in July. The company's slate also features Cannes 2020 label selections Spring Blossom, the debut feature of Suzanne Lindon, and Lithuanian filmmaker Sharunas Bartas's post-Second World War drama In The Dusk.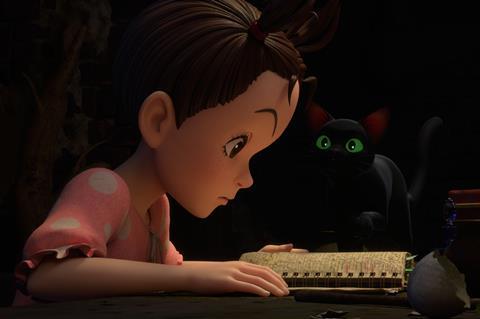 WILD BUNCH kicks off sales on James Gray's period drama Armageddon Time, starring Robert De Nero, Oscar Issac, Donald Sutherland and Anne Hathaway. Cannes 2020 titles on its slate comprise Maïwenn's DNA, Lucas Belvaux's Home Front (co-handled with The Party Film Sales), Bruno Podalyès's French Tech, Samir Guesmi's Ibrahim, Dea Kulumbegashvili's Beginning and Goro Miyazaki's Earwig And The Witch, as well as Cannes Critics' Week title The Swarm. It will not be market screening these titles.
THE PARTY FILM SALES is handling a quartet of Cannes 2020 label selections. It will market premiere Charlène Favier's debut feature Slalom, about a young skiing champion who falls prey to the sexual advances of her coach, played by Jérémie Renier, and animation Josep, inspired by the life of political cartoonist Josep Bartoli who fled Franco's dictatorship in 1939. The company will hold a live Facebook session for Josep with its cartoonist director Aurel, who will draw live as he talks about the project. It will not be showing its other two Cannes 2020 selections: Belvaux's Home Front and Jonathan Nossiter's dystopian drama Last Words.
PLAYTIME will market premiere two of its Cannes 2020 label films – True Mothers by Naomi Kawase and French comedy My Donkey, My Lover & I by Caroline Vignal – but not François Ozon's Summer Of 85, which will be released in France by Diaphana on July 15.
ALPHA VIOLET launches sales on Israeli director Roy Krispel's debut fiction feature Abu Omar, starring Palestinian actor Kais Nashif (Tel Aviv On Fire, Paradise Now) as a man attempting to smuggle the body of his dead baby son back into Palestine from Israel. Other buzzy first features on its slate include Greek director Christos Nikou's Apples, which is expected to premiere at autumn festivals, and Turkish director Baris Sarhan's thriller The Cemil Show, about a failed actor bent on revenge against all those who rejected him.
LES FILMS DU LOSANGE is handling Cannes 2020 title My Best Part, the solo directorial debut of Call My Agent! star Nicolas Maury. The company will unveil a first English-language trailer and a presentation of the film by Maury and its producer Charles Gillibert. It will also continue sales on Benoît Jacquot's upcoming drama Suzanna Adler, starring Charlotte Gainsbourg as a married bourgeoise mother whose life stands at a crossroads as she embarks on a relationship with a young lover, and has recently added Alain Guiraudie's upcoming comedy drama Viens Je T'Emmène to its slate.
CELLULOID DREAMS is handling Brazilian director João Paulo Miranda Maria's feature debut Memory House, following a black native from Brazil's rural north who moves to a former Austrian colony in the south of the country to work in a milk factory, where he finds himself surrounded by xenophobic locals. It will not screen the film in the virtual market, preferring to launch it instead in one of the autumn markets.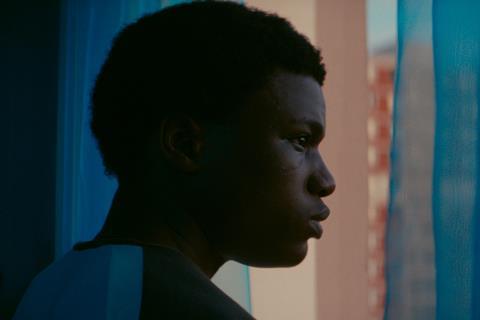 TOTEM market premieres Cannes 2020 selection Gagarine. The debut feature of Fanny Liatard and Jérémy Trouilh, it revolves around a teenager with dreams of becoming an astronaut who embarks on a mission to save his tower block from demolition. It will also unveil Stambul Garden by Ilker Çatak, about two German friends who head to Istanbul following their high-school graduation. The company will also introduce its new Totem Docs label to the market. The inaugural slate includes ambitious in-house project The Female Gaze by prominent French gender equality activist Iris Brey.
PATHE INTERNATIONAL launches sales on Jean-Jacques Annaud's reconstruction drama Notre Dame On Fire and market premieres a trio of mainstream titles: Jan Kounen's comedy Mon Cousin, starring Vincent Lindon and François Damiens; Eric Barbier's coming-of-age, Rwanda-set drama Small Country, and Adeline Picault's teenage dating drama How To Make Out. It will also show new images for Xavier Beauvoir's Drift Away and Christophe Barratier's Fly Me Away.
ELLE DRIVER market premieres Cannes 2020 label title Love Affair(s) by Emmanuel Mouret. Camelia Jordana, Emilie Dequenne, Niels Schneider and Vincent Macaigne co-star in the contemporary love-triangle drama. Mouret's last film, period drama Mademoiselle De Joncquieres, was acquired by Netflix.
STUDIOCANAL launches sales on Pablo Trapero's The Paris Trap, starring Lily James as a woman caught up in a case of mistaken identity during a trip to the French capital..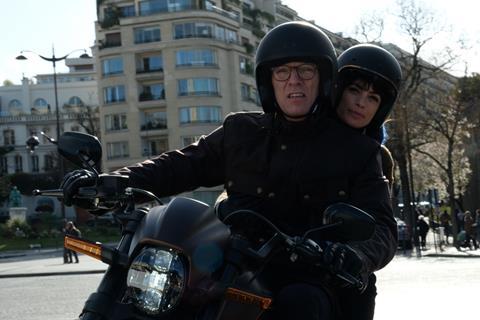 SND – GROUPE M6 market premieres Nicolas Vanier's family drama Poly about a young girl who goes on the run with a mistreated circus pony. Julie Gayet, François Cluzet and Patrick Timsit feature in the cast. Other market debuts include Daniel Cohen's A Friendly Tale starring Bérénice Béjo as a woman whose unexpected literary success throws her personal relationships off course. The stellar cast also includes Florence Foresti, François Damiens and Vincent Cassel.
TF1 STUDIOS continues sales on buzzy Spanish bank heist thriller Way Down, which is in post-production, and Noémie Saglio's romantic comedy The ABCs Of Love, which will have a market screening.
BAC FILMS INTERNATIONAL will fire up sales on a number of its EFM titles including Jeanette Nordahl's Wildland starring Sidse Babett Knudsen as a crime family matriarch, which debuted in Berlin's Panorama, and Bernard Stora's South of France-set psychological thriller The Case. It will also premiere a new trailer for family animation Yakari, A Spectacular Journey. A marketing campaign is available for the latter title which Bac's distribution arm will release in France on August 12.
LE PACTE market premieres Gaël Lépingle Atomic Summer, about a group of friends in their 20s who confine themselves in a farmhouse after a nuclear plant accident, and Just Like A Woman, about a struggling writer who gets a job as an assistant at an erotic fiction publishing house. The latter title is the debut feature of Michel Gondry collaborator Amro Hamzawi and stars his sister, actress and comedian Nora Hamzawi. The company will also revisit sales on the 2018 documentary Lourdes by Thierry Demaizière and Alban Teurlai, which it will market screen. The title was previously handled by Upside Distribution.
KINOLOGY will unveil new trailers for Peter Dourountzis's Cannes 2020 label title Rascal, starring Pierre Deladonchamps as a charming but deadly man; rural-set corruption drama and Cannes Critics' Week selection Beasts; road movie Paul W.R.'s Last Journey; and action comedy How I Became A Superhero.
RESERVOIR DOCS, the new documentary-focused banner of Anaïs Clanet set up under the auspices of Frédéric Corvez's Urban Group, will make its market debut with inaugural acquisition Boarders by Sean Fee. The film explores the rise of skateboarding in the UK, from its arrival in the early 1970s to its endorsement as an Olympic sport.
URBAN DISTIBUTION INTERNATIONAL, which is now solely focused on fiction features for the Urban Group, will market premiere Martin Laroche's dystopian drama Laughter, set in Quebec in the aftermath of a violent civil war, and also screen Berlinale Generation title Sweet Thing by Alexandre Rockwell. It will also unveil fresh footage of live-action/animation hybrid feature Coppelia.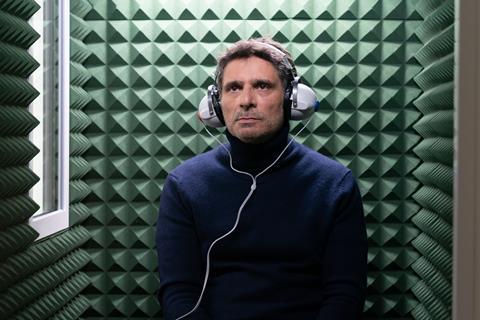 FRANCE TV DISTRIBUTION launches Pascal Elbé's romantic comedy Hear Me Out, which he directs and stars in as a history teacher losing his hearing, opposite Sandrine Kiberlain as a mother who helps him come to terms with his condition. The company will also promo-reel Nicole Garcia's romantic thriller Lisa Redler, Audrey Dana's comedy Men On The Verge Of A Nervous Breakdown and Emmanuel Carrère's social drama Between Two Worlds starring Juliette Binoche.
MEMENTO FILMS INTERNATIONAL will be focusing on titles it launched at Berlin such as Hany Abu-Assad's upcoming thriller Huda's Salon and Claus Drexel's drama Under The Stars Of Paris, starring Catherine Frot as a homeless woman who comes to the rescue of a lost refugee child, which it will market screen. It also recently acquired Bulgarian Cannes 2020 selection February but will not be showing it at the virtual market, preferring to wait for a festival.
OTHER ANGLE will tease first footage for Olivier Dahan's biopic Simone, about iconic French Holocaust survivor and human-rights activist Simone Veil. It will also reboot sales on John Hay's long-gestating drama Lives In Secret, inspired by the true story of Second World War spy-mistress Vera Atkins, to which Charlotte Gainsbourg and Hugh Bonneville are now attached.
INDIE SALES will hold a live pitching session for environmental documentary Bigger Than Us by its director Flore Vasseur, producer Marion Cotillard and Indonesian activist Melati Wijsen. It will also tease new images for David Verbeek's upcoming Taiwan-shot vampire drama Dead & Beautiful and will premiere a first trailer for Bruno Dumont's upcoming drama France, which has been retitled from On A Half Clear Morning. The company recently took on world sales of Armenian-French director Nora Martirosyan's debut feature Should The Wind Drop, which has been selected by both Cannes and the parallel ACID section for their special 2020 labels, but is not screening it in the virtual market.
MPM PREMIUM will premiere a one-minute teaser for Brazilian filmmaker Luli Gerbase's eerily timely sci-fi drama The Pink Cloud, about a couple who end up living in lockdown for years after a poisonous cloud descends on their city. It will also market premiere Karim Aïnouz's Nardjes A, following a young woman caught up in Algeria's recent revolution of smiles, which debuted in Berlin, and Armenia-set war tale Gate To Heaven by Jivan Avetisyan.
WTFILMS is handlng sales on Cannes 2020 label selection Red Soil and French werewolf tale Teddy. It is also selling one of the recipients of the Critics' Week 2020 label, Gold For Dogs. It is not screening any of the titles in the virtual market.

PULSAR CONTENT will contine sales on Spanish director Kike Maillo's psychological thriller A Perfect Enemy.
CERCAMON will premiere a new promo reel for US drama Paper Spiders, starring LaVie Owen as a high-school junior trying to help her mother (Lili Taylor), whose paranoid delusions spiral out of control. Director Inon Shampani, who co-wrote the original screenplay with his wife Natalie Shampanier, will also introduce the footage with a short presentation.
LOCO FILMS continues sales on Slovakian director Ivan Ostrochovsky's Communist-era drama Servants, which debuted in Berlin's new Encounters section in February, which it will screen in the market.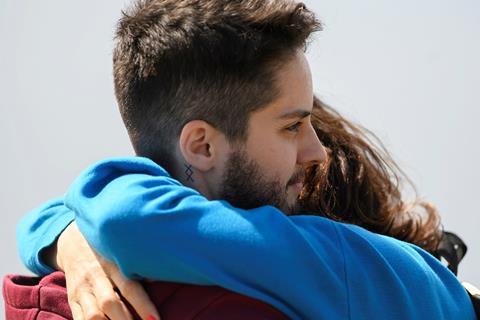 PYRAMIDE INTERNATIONAL is market screening Italian filmmaker Danilo Caputo's Sow The Wind which premiered in Berlinale's Panorama section. Its slate also features two Cannes 2020 label titles: Simple Passion by Danielle Arbid and A Good Man by Marie-Castille Mention-Schaar, starring Noémie Merlant as a trans man who decides to go through pregnancy for the love of his long-term partner.
THE BUREAU SALES will market premiere UK director Eva Riley's coming-of-age tale Perfect 10 about a promising young gymnast whose life is sent off course after she meets the half-brother she did not know existed. It is also handling sales for Cannes Critics' Week 2020 selection After Love by UK-Pakistani filmmaker Aleem Khan.
WIDE MANAGEMENT will launch sales on Sombre about a mother haunted by the disappearance of her son. It is the latest film from Portuguese filmmaker Bruno Gascon, after award-winning drama Cargo. It will also market premiere Dutch filmmaker Urszula Antoniak's thriller Magic Mountains.