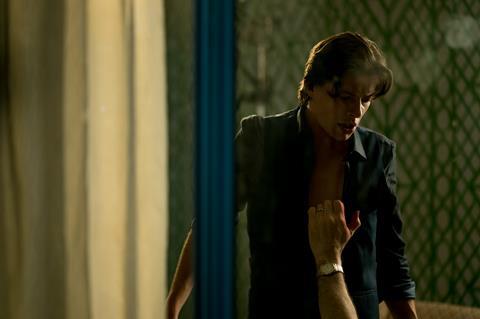 Toronto-based Raven Banner has acquired worldwide rights to David Barker's Pimped and will introduce the film in Cannes next week.
Pimped (pictured) tells the story of a conflicted woman who is wronged by two men in a sick and twisted sexual game and marks Barker's feature debut.
Ella Scott Lynch, Benedict Samuel (Gotham, The Walking Dead), Heather Mitchell, and Lewis Fitzgerald (TV's Hunters) star.
Raven Banner managing partners Michael Paszt and James Fler negotiated the deal with the producers.
Paszt and Fler are also set to bring the high-octane post-apocalyptic road movie SuperGrid to the Croisette.
From the creators of WolfCop, producer Hugh Patterson has teamed up with Trinni Franke and director Lowell Dean, (WolfCop, Another WolfCop) on the story of two estranged brothers who must travel the notorious "Grid" in their quest to collect and deliver a mysterious cargo. En route they must contend with road pirates, rebel gangs, and each other.
Leo Fafard of WolfCop stars alongside Marshall Williams (Glee), Natalie Krill, Jonathan Cherry, Tinsel Korey, Fei Ren, Amy Matysio, Daniel Maslany, and former WWE wrestler Jay Reso.
SuperGrid was developed through NSI Features First and is funded by Telefilm, Creative Saskatchewan, SuperChannel, the producers and Raven Banner.