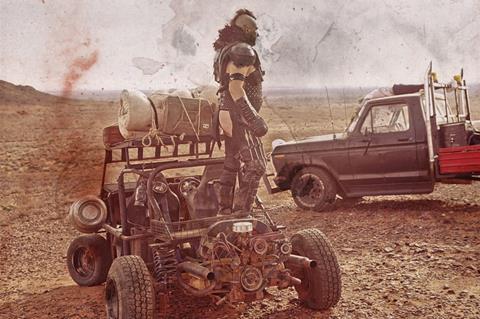 Toronto-based genre specialist Raven Banner has kicked off talks with worldwide buyers at AFM on Mad Max documentary Beyond The Wasteland.
Eddie Beyrouthy directed the film from The Picture Lot which follows global fans of the film franchise and the lengths they go to in order to celebrate the cult action-adventure property that launched in 1979 with George Miller's Mad Max starring Mel Gibson.
Umbrella Entertainment holds Australian and New Zealand rights to the documentary, which takes the viewer inside the world of the devoted followers themselves, their costumes, and their machines as they find their place within their passionate community.
Beyond The Wasteland also focuses on Bertrand Cadart (who played Clunk in the first film) as he battles stage IV leukaemia and travels from his home on the Sunshine Coast in Australia for a final visit to "Wasteland" – the Mad Max 2 desert location of Silverton.