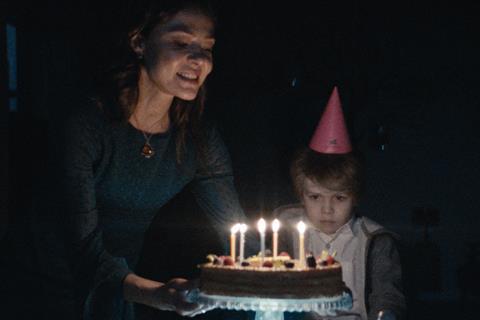 UK sales outfit Reason8 Films has sold Russian horror thriller Tvar (Stray) to WellGo USA Entertainment, which plans to release the film in North America under the title Evil Boy.
Directed by Olga Gorodetskaya, the film centres on a married couple whose decision to adopt an orphan has terrifying consequences. It stars Elena Lyadova and Vladimir Vdovichenkov, best known for their roles in Cannes and Golden Globe winner Leviathan.
With cinemas closed, due to the ongoing Covid-19 pandemic, WellGo is planning a home entertainment release in July.
The film was released in Russia through Sony last year on November 28 and Reason8 has sold the feature to more than 35 territories including Germany, France and Japan. Sony Pictures has also acquired remake rights for India and South Korea.
Reason8 has also secured further sales of British crime-comedy Schemers. Directed by Dave McLean, it has sold to Russia, CIS and Baltic States (TenLetters) and Taiwan (AV Jet).
The film, based on McLean's early days in the music business in late-1970s Scotland, was set to receive a theatrical release in the UK through Munro Films on May 8 but this has been postponed due to the ongoing Covid-19 lockdown. Schemers received its world premiere at last year's Edinburgh International Film Festival, where it won the audience award.
Reason8 has also sold Ukrainian comedy-drama My Thoughts Are Silent to China for airline rights (Century Carnival Movie Cultural Communication Company) and English-language thriller Women, written and directed by Iceland's Anton Sigurdsson, to Russia, CIS and Baltic States (TenLetters) and Turkey (Ela Film).