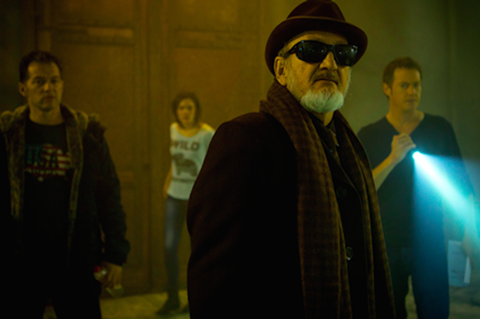 Red Arrow Entertainment Group has acquired a majority stake in US film distributor Gravitas Ventures.
Gravitas focuses on independently produced films and documentaries for global digital, SVOD and OTT platforms. Gravitas also distributes to theatres and brick-and-mortar retailers.
As part of the acquisition, all Gravitas Ventures employees will be retained and Nolan Gallagher, Michael Murphy and Brendan Gallagher will remain minority owners and continue to run the business with long-term employment contracts. Salem Partners and Greenberg Glusker advised Gravitas Ventures on the transaction. Red Arrow was advised by Stella EOC and Milbank.
Gravitas releases more than 400 films annually and has a library of more than 2,400 English-language titles, including the recently acquired Nightworld (pictured) starring Robert Englund.
Since its launch in 2006, Gravitas has more than 200 relationships with digital media partners who provide content on various platforms.
Distribution partners include Altice, Amazon, Apple, AT&T, Charter, Comcast, Cox, DirecTV, DISH, Fandango, Google, HBO, Hulu, Microsoft, Netflix, Redbox, Showtime, Sony, Starz, Verizon, Viacom, Vimeo and Vudu.
Red Arrow's strategic investment will dramatically expand the group's distribution scale, co-production and co-financing capacity, catalogue breadth, and overall presence in the US creative market. Both Gravitas and Red Arrow's television distribution arm, Red Arrow International, led by Henrik Pabst, will continue to operate as independent Red Arrow businesses.
Red Arrow as said it will leverage Gravitas' strong relationships with directors, producers and agents in the film community and with leading digital platforms. Red Arrow International and Gravitas intend to make significant investments into global film and TV projects through acquisitions, co-productions and co-financings.
Jan Frouman, chairman and CEO of Red Arrow Entertainment Group, said: "International distribution has been essential to our success from day one. In the future, scale in this space will become increasingly important. Nolan, Michael, Brendan and their team at Gravitas are whip-smart, and have created a great business – one we would be hard-pressed to replicate on our own. Partnering together, we will have tremendous capabilities to package and sell films and TV to the growing list of buyers worldwide."
Gallagher, CEO of Gravitas Ventures, said: "We are excited to find a strategic partner in Red Arrow Entertainment who shares our vision to introduce compelling content to global audiences. Jan and the Red Arrow Entertainment Group of companies share our entrepreneurial mindset and we are confident their collaborative nature, track record of production success, and leadership in the international distribution marketplace will be a tremendous benefit to our filmmakers in an evolving entertainment environment."
Red Arrow Entertainment Group now has 11 companies located in the US including the production companies 44 Blue Productions, Kinetic Content, Fabrik Entertainment, Left/Right, Half Yard Productions, Karga Seven Pictures, Dorsey Pictures, Ripple Entertainment, 10Fold and Band of Outsiders.