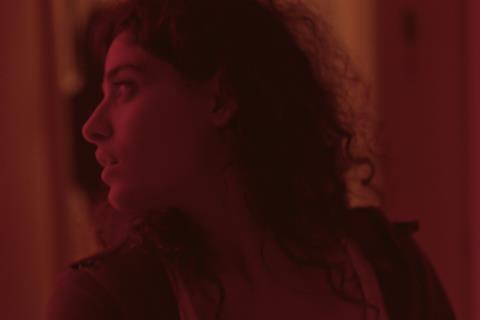 Lebanese director Ely Dagher's Beirut-set drama The Sea Ahead and Jordanian filmmaker Darin J. Sallam's debut feature Farha are among the first 14 recipients of the Red Sea International Film Festival's $14m fund.
Starring French-Lebanese actress Manal Issa as a young woman who returns to Beirut after many years of absence, The Sea Ahead world premiered in Cannes Directors' Fortnight earlier this year. It was Dagher's first feature after Waves '98, which won the Cannes Palme D'Or for best short film in 2015.
Farha will have its world premiere in Toronto's TIFF New Wave this weekend (September 11). It revolves around a Palestinian teenage girl with dreams of leaving her traditional village in pursuit of an education, whose life is changed forever by the events of 1948.
It is Sallam's debut feature after award-winning shorts Still Alive, The Dark Outside and The Parrot.
Another round of recipients is due to be announced in December, drawn from 650 fresh submissions received by the fund after it officially launched in June.
"Arab cinema continues to captivate audiences around the world with unique and authentic stories that showcase the extraordinary creative talent who bring to life the region's rich cultural tapestry," said RSIFF artistic director Edouard Waintrop.
"It's wonderful to see such incredible Arab films in the selection at Venice this year, and with initiatives such as ours which give filmmakers that all-important support, I have no doubt we will witness a surge of films claiming the international spotlight in the coming years."
The inaugural edition of the RSIFF is scheduled to run from December 6 to 15.
Farha (Jordan, Sweden)
Dir. Darin J. Sallam
The Sea Ahead (France, Lebanon, USA, Belgium, Qatar)
Dir. Ely Dagher
Communion (Tunisia)
Dir. by Nejib Belkadhi
Take Me To The Cinema (Iraq, Egypt)
Dir. Albaqer Jaafar
Soula (Algeria)
Dir. Salah Issaad
Quareer (Saudi Arabia)
Dirs. Ragheed Al Nahdi, Norah Almowald, Ruba Khafagy, Fatma Alhazmi, Noor Alameer
Life Suits Me Well (Morocco, France)
Dir. Al Hadi Ulad-Mohand
Recovery (Palestine) (feature documentary)
Dir. Rashid Masharawi
Route 10 (Saudi Arabia)
Dir. Omar Naim
Basma (Saudi Arabia, Egypt)
Dir Fatima Al-Banawi
I Am Arze
Dir. Mira Shaib (Lebanon)
Inshallah A Boy (Jordan)
Dir. Amjad Alrasheed
The Arabic Interpreter (Iraq, Germany, Qatar)
Dir. Ali Kareem
The Wind Also Sings (Lebanon, Tunisia)
Dir. Hadi Ghandour