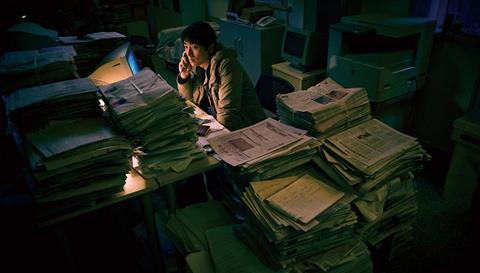 Beijing-based sales agent Rediance has picked up international rights to Wang Jing's debut feature, The Best Is Yet To Come, which has been selected for the Orizzonti Competition of Venice Film Festival as well as Toronto International Film Festival.
Produced by Jia Zhangke, the film is set in Beijing 17 years ago and tells the story of an aspiring journalist who faces a huge career dilemma while investigating a story about carriers of Hepatitis B.
Wang was born in Taiyuan, capital of Shanxi Province, where Jia is also from, and has worked as an assistant director of several of Jia's films, including A Touch Of Sin, Mountains May Depart and Ash Is Purest White.
Due to the Covid-19 pandemic, the post-production of the film took place entirely online. "The editor and I were 1,300km apart. Distance sparks reflection," said Wang.
Bai Ke, who previously starred in Gu Changwei's Nice To Meet You, heads the cast of the film, which also stars Miao Miao, Zhang Songwen and Song Yang.
The film was co-produced by Jia's Fabula Entertainment and China's Momo Pictures, the film arm of the popular live streaming and social networking app Momo. Crew on the film includes Jia's regular collaborators, such as cinematographer Yu Lik Wai, composer Yoshihiro Hanno and editor Matthieu Laclau.