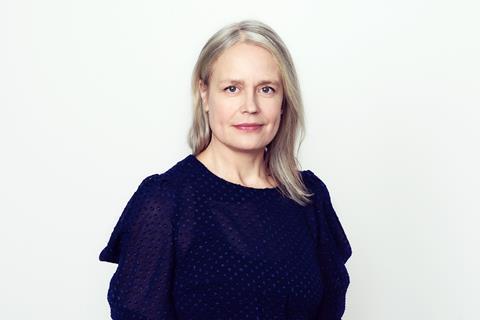 Rikke Ennis' REinvent Studios has boarded sales for suspense drama Transport, as Berlinale Series Market wraps up today (Feb 26).

Finland's Auli Mantila writes and directs. Producers are Miia Haavisto and Tia Talli, of Finland's Tekele Productions. Haavisto is a seasoned producer who has also worked on films including Miami, Tom Of Finland and Unknown Soldier. Co-producers are Helen Perquy and Philippe de Schepper of Belgium's jonnydepony.
The 8 x 50' series will start shooting in September, in Finnish and English. It explores money laundering and food fraud across Europe, particularly involving horse transport, and follows a young journalist who tries to trace a microchip found in baby food; a bank manager covering up a mistake; a family with a missing father; and a seasoned insurance investigator.
"It feels like one of those stories that has to be told," REinvent head of sales Helene Auro told Screen.
Financiers are YLE, DR, SVT, NRK, DR, RÚV, DPG Media, NFTF, Finnish Film Foundation, Belga Films Fund, Screen Flanders and Media Creative. It will also be a selection of the Nordic 12 initiative.
Mantila previously directed the features The Collector and Geography If Fear, and TV's Heaven's Sent and Silver Stars.
The cinematographer will be J-P Passi, who shot Un Certain Regard winner The Happiest Day in the Life of Olli Maki and also worked as the second-unit DoP for Chernobyl.