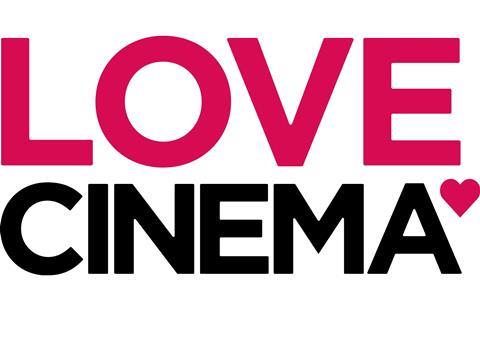 A campaign aimed at enticing audiences back to cinemas has launched in the UK today.
A 90-second video (see below), featuring clips from nearly 60 classic and contemporary films, will be rolled out across the websites and social channels of cinema operators and distributors.
Commissioned by Cinema First, the industry body charged with the promotion of UK cinemagoing, it will also form the basis of a paid-for campaign that will see the trailer appear across Sky, Amazon, Facebook and Instagram among other outlets. Group M was appointed last week to handle media buying.
Produced by creative agency Empire Design, the video drives viewers to lovecinema.com, which houses a search engine for cinemas and films as well as previously released safety infomercials and links to government-approved safeguarding measures for cinemas.
It comes five months after all UK cinemas were closed due to the Covid-19 pandemic and less than a week before the release of Tenet by Warner Bros. on August 26, marking the first major studio opening since cinemas began to resume business on July 4.
Around 80% of all screens in the UK are expected to be open by that point and Iain Jacob, chair of Cinema First, said scale was important in timing this promotional push.
"With the lockdown easing, it took time for momentum to build and for the right number of cinemas to be open," Jacob told Screen. "We were initially focussed on getting the safety area sorted, which took enormous effort. Now, with around 550 cinemas likely to be open when Tenet is released – out of just shy of 800 across the UK – there's scale to run a proper national campaign.
"We hope this will ignite a fire and with the slate for the last quarter looking so good, it will hopefully pick up steam. There seems to be such a pent-up demand out there."
However, he predicted that it would be a breadth of different titles that would attract audiences back and not just tentpoles. "It is important to have films out there that are talked about but not every audience wants to go see Tenet," he said. "Different audiences need different films so, to my mind, it's not just about big tentpole titles – although that's massively important – but it's also about the breadth of those titles to get other groups coming.
"The reason the cinema audience has grown to record levels in recent years is because we've attracted a breadth of audiences. So it's the likes of Tenet but also independent films like Les Miserables, Babyteeth and Saint Francis."
The Cinema First chair also revealed his surprise at how traditionally competitive distributors and exhibitors had united for the campaign, and praised the studios for allowing clearance of film clips for the trailer, which includes snippets from The Wizard Of Oz, Wonder Woman 1984, Ben Hur, the upcoming adaptation of Dune and James Bond feature No Time To Die.
"The global pandemic has had a colossal impact on the film industry, presenting cinemas across the UK with unprecedented challenges," he added. "As an industry that employs over 20,000 dedicated people, of which 40% are under the age of 30, they need our support."
Cinema First's core constituents include the Film Distributors' Association and the UK Cinema Association.