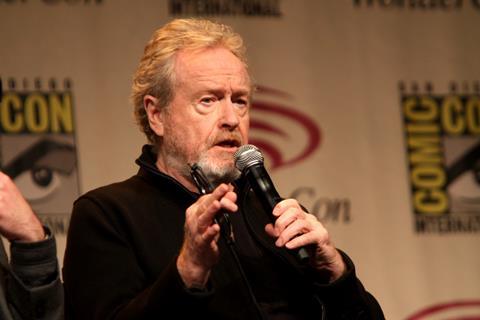 Director Ridley Scott will be honoured by the British Academy of Film and Television Arts (Bafta) with the Fellowship at this year's film awards (18 February).
Scott's films include Blade Runner, Alien and Gladiator.
The award recognises an outstanding and exceptional contribution to film, television or games.
Previous recipients include Charlie Chaplin, Alfred Hitchcock, Steven Spielberg, Sean Connery, Elizabeth Taylor, Stanley Kubrick, Anthony Hopkins, Laurence Olivier, Judi Dench, Vanessa Redgrave, Christopher Lee, Martin Scorsese, Alan Parker and Helen Mirren. Last year it was awarded to Mel Brooks.
It has also been announced that Scott will discuss his career for a 'Bafta A Life in Pictures' event at Bafta HQ in London on Monday 19 February.
Ridley Scott said: "It is a privilege to have been able to make a career for myself in this industry and to be honoured for my body of work is indeed very gratifying."
Amanda Berry OBE, Chief Executive of BAFTA, said: "Ridley Scott is a visionary director, one of the great British filmmakers whose work has made an indelible mark on the history of cinema. His passion and unrelenting pursuit of excellence have provided cinema goers with a tantalising range of films, including Alien, Gladiator, Thelma and Louise and Blade Runner. 40 years since his directorial debut, his films continue to cross the boundaries of style and genre, engaging audiences and inspiring the next generation of film talent."