The director's commitment to Alien: Covenant means Denis Villeneuve will direct the long-awaited sequel.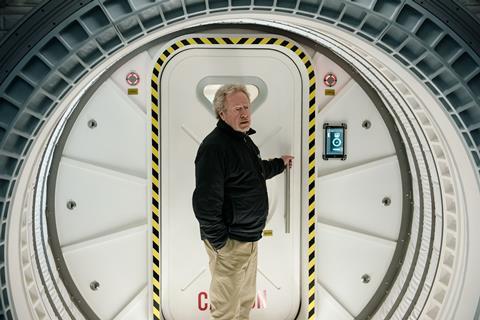 Ridley Scott has expressed his disappointment at not being able to direct the forthcoming Blade Runner sequel because of his commitment to Alien: Covenant.
In an interview with Screen, to be published on Friday (Dec 4), the director explained: "We wanted to get this [Blade Runner sequel] made… If you get it on paper, don't wait. I had to let it go, which was a bit of a bugger but there we are."
However, Scott is showing no intention of slowing down, despite being only two years shy of his 80th birthday: "What am I going to do? Walk the dogs? Love dogs. Lo-ove my dogs. But that's only good for half an hour."
The director recently revealed further details about Alien: Covenant, explaining that the film will pick up where 2012's Prometheus ended and will form the first chapter of a potential Alien origins trilogy.
Scott's latest release The Martian, which stars Matt Damon as an astronaut stranded on Mars, has grossed almost $550m worldwide to date and has received strong critical acclaim heading into awards season, with many predicting the director may be in line for a long-awaited fourth Oscar nomination.
Screen's review described the film as "visually spectacular and consistently entertaining".
Read the full Ridley Scott interview on ScreenDaily from Friday (Dec 4).