Posh boy drama rules the roost as Liam Neeson outguns Denzel Washington on social networks in the UK.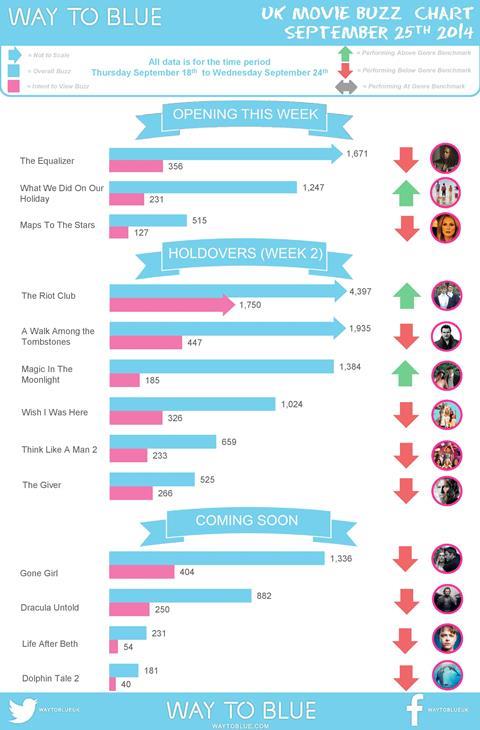 Lone Sherfig's The Riot Club proved the most talked-about film on social networks in the UK over the past week, according to Way to Blue.
The film, in which two first-year students at Oxford University join the infamous Riot Club, generated nearly 4,400 comments from Sept 18-24, during its first week on release, with 40% of those expressing intent to view.
Antoine Fuqua's The Equalizer, starring Denzel Washington, drew less than 1,700 comments ahead of its release this weekend, with just over 20% of those interested in seeing the crime thriller.
It was buried by A Walk Among the Tombstones, the latest crime drama to star a grizzled Liam Neeson, delivering more than 1,900 comments of which around 23% expressed intent to view.
Of the films coming soon, David Fincher's latest thriller, Gone Girl, generated more than 1,300 comments, with 30% of those looking forward to showing up at the cinema after it is released in the UK on Oct 2.