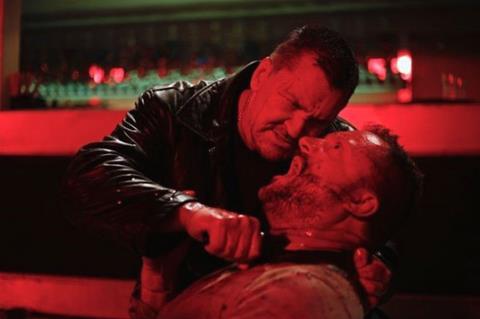 UK gangster franchise Rise Of The Footsoldier is set to be rebooted with a new cast.
The new feature, which has the working title Footsoldier Millennium, is in advanced development and is set to be released in late 2021 by Signature Entertainment.
Carnaby International will handle sales on the film and Nick Nevern, the director and star of The Hooligan Factory, is attached to direct.
It will mark the fifth instalment of the low budget, ultra-violent gangster series, which began with Julian Gilbey's Rise Of The Footsoldier in 2007.
Produced by Andrew Loveday through Haymarket Films in partnership with Signature, the feature will be set in the present day with a new cast. However, veteran UK action star Craig Fairbrass is expected to return as Essex gangland leader Pat Tate.
Signature is planning a day-and-date release theatrically and on digital platforms in the UK.
The four titles to date in the franchise are strong performers on home entertainment in the UK. In total they have sold an estimated 1.1 million units on DVD and Blu-Ray.
The original Rise Of The Footsoldier was released theatrically by Optimum Releasing while the subsequent instalments have been handled by Signature.
The most recent instalment, Rise of the Footsoldier: Marbella (aka Rise of the Footsoldier: The Spanish Heist), was released in select UK cinemas in November. It has sold 3,900 units to date on DVD and Blu Ray since its January 6th release to briefly top the UK sell-through chart. Vertical Entertainment is giving it a limited theatrical release in the US later this year.
Rise Of The Footsoldier has sold 861,000 DVDs since 2007.