Former Lionsgate motion picture group co-chairman to oversee Donald Tang's growing studio infrastructure.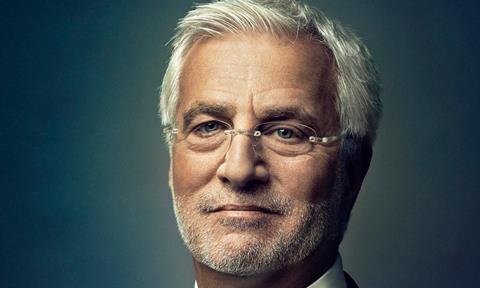 Donald Tang has moved swiftly in the wake of the Stuart Ford ouster and Open Road acquisition as he continues to build a studio, naming Rob Friedman chairman and CEO of Tang Media Partners's (TMP) new TMP Entertainment.
Friedman will oversee all TMP's entertainment properties including IM Global, whose founder and CEO Stuart Ford was forced out at the weekend, as well as the recently acquired Open Road Films.
Friedman, who served as co-chairman and CEO at Lionsgate motion picture group, co-chairman and CEO of Summit Entertainment and prior to that was vice-chairman and later COO of Paramount Motion Picture Group, reports to TMP chairman and Tang. Tom Ortenberg will remain the CEO of Open Road and reports to Friedman.
TMP's recent corporate moves are part of a $500m expansion plan to assemble a studio that can develop, produce, finance, market and distribute film and TV in the US, China and the rest of the world.
"In looking at our aspirations to become a global studio, there is no better person who can make this a reality than Rob Friedman," Tang said. "Rob is a storied and incredibly well-respected studio executive who shares TMP's entrepreneurial passion and pursuit of excellence as we look at new ways to help the entertainment industry grow in the U.S. and abroad."
Friedman said: "Donald's forward looking vision and overall acumen, coupled with the creative-driven legacies of both Open Road and IM Global, offer an unparalleled opportunity to build the next great global studio.

"I look forward to delving into the operational, creative and industry-wide work that will make TMP Entertainment's path successful for creators and lucrative for shareholders alike."
TMP is headquartered in Los Angeles and completed a major fund raise earlier this years from its strategic shareholders and partners that include including Tencent Holdings. Tang and his US investors are the majority shareholders of TMP.