Veteran actor will present a screening of Taxi Driver at the festival's opening night.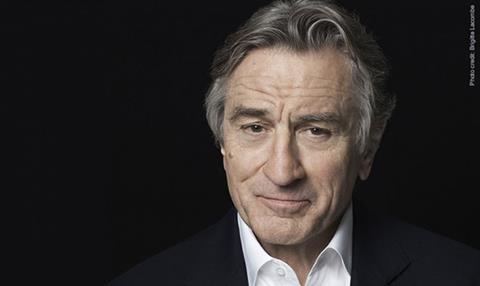 Robert De Niro will be presented with an honorary award for lifetime achievement at the 22nd Sarajevo Film Festival (Aug 12-20).
The two-time Academy Award-winning star of Raging Bull and Goodfellas will receive the Heart of Sarajevo prize at the festival's opening night, when he will present a screening of Martin Scorsese's 1976 film Taxi Driver.
The film, in which De Niro stars as a disillusioned Vietnam War veteran who takes a job as a New York cabbie, is celebrating its 40th anniversary in 2016. A recent 4k digital restoration of the film will be screened at the festival's 3,000 capacity Open Air venue.
Following the screening, De Niro will take part in an in conversation event at the National Theatre moderated by Protagonist Pictures CEO Mike Goodridge.
Festival director Mirsad Purivatra commented: "Ever since we met ten years ago at the Tribeca Film Festival, we were hopeful that Robert De Niro would be able to come to Sarajevo. That day has come and as a film professional and a great lover of film, I am sure that when I say this, I am speaking for both the audience and film professionals too - we are truly excited!"
Previous recipients of the festival's honorary prize include Angelina Jolie, Benicio Del Toro and Gael Garcia Bernal.
De Niro will next be seen in Jonathan Jakubowicz's Hands Of Stone playing a boxing trainer.
As previously announced, The Queen director Stephen Frears will also receive an honorary Heart of Sarajevo at this year's festival.