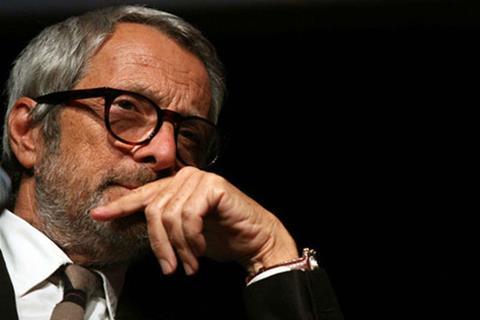 Roberto Cicutto, CEO of Istituto Luce Cinecittà, has been named president of the Biennale, the organisation that runs the Venice Film Festival, by Dario Franceschini, the Italian minister of culture.
He takes over from Paolo Baratta who has been president since 2008.
As president, one of Cicutto's responsbilities is to appoint the director of the Venice film festival, presently Alberto Barbera. After a stint as festival director between 1999 to 2002, Barbera returned to the festival in 2012.
Barbera has been in position since 2012 ad there is no limit to the number of times the contract for the director of the festival can be renewed.
However, Cicutto's own term will run for four years with a maximum of three renewals.
Cicutto is a Venice native who founded Aura Film in 1978 through which he produced Ermanno Olmi's The Legend Of The Holy Drinker, which won the Golden Lion in 1988. He went on to create the distributor Mikado Film 1984 and partnered with Nanni Moretti in Sacher Film and with Olmi in Cinemaundici. Both production companies are still active.
In 2009 Cicutto became director of Rome's International Film Market until it was taken over by MIA in 2014, and CEO of state-owned producer and distributor Istituto Luce Cinecittà. The company also oversees the preservation of the Istituto Luce film archive.
"In these last years the Biennale has underwent a profound process of renewal in all its areas, resulting in a boost of its already huge notoriety on the international scenario," said Franceschini. as he paid tribute to Baratta and his team.